Meet the Avid Armor Guide Series Chamber Vacuum Sealers
Posted by Avid Armor on Sep 30th 2022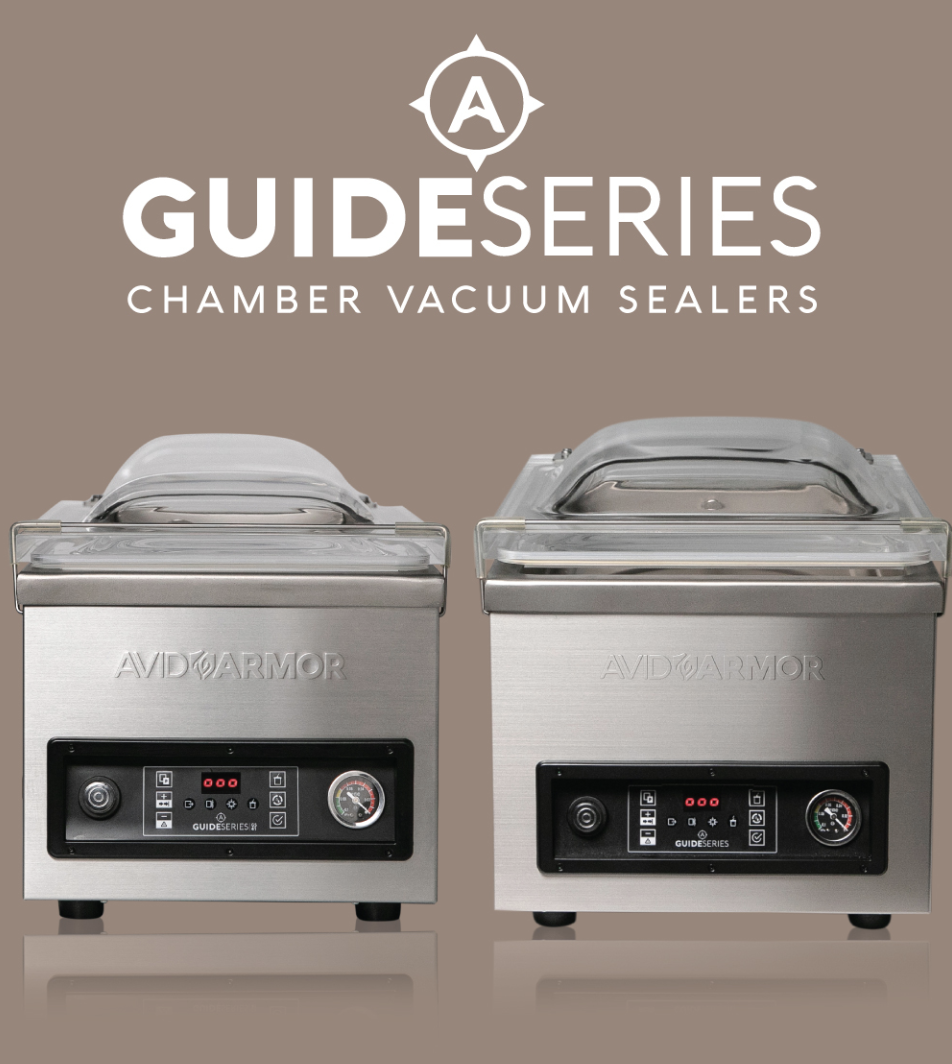 Avid Armor is launching its newest series of commercial-grade oil pump chamber vacuum sealers, the Guide Series.
One series, two sealers, endless pursuits.
Here at Avid Armor, we have always kept our customers' passions in mind and when deciding to launch new products, we wanted to create a series of sealers that encompass just that.
So, to start our journey, we picked one of the many passions our customer base is involved in – hunting.
Our team packed up and went to a local Kansas outfitter's cabin. While there, we were able to be immersed into the lives of the outfitters. They taught us all about seasonal hunting and spoke about their pursuits to hunt wild game, process it, and package it. They explained to us their current struggles packaging their processed game and what they would like to see change in their future packaging endeavors to obtain best results. After hearing from those who have first hand experience in this field, we knew just what kind of vacuum sealer they needed. They needed a vacuum sealer that was robust enough to stand up to the rigorous demand of processing game as efficiently and seamlessly as possible. It inspired us to not only design a series of chamber sealers that can hold up to the demand of those hunters, but also serve those who are just as passionate about what they do.
We knew we wanted to release vacuum sealers that every user will feel confident in using. For those who hunt or fish, bar-b-que, garden or homestead, cook sous vide, or run a small business, you can place your trust in the Guide Series Chamber Vacuum Sealers.
Whatever your passion . . . Avid Armor will Guide you there!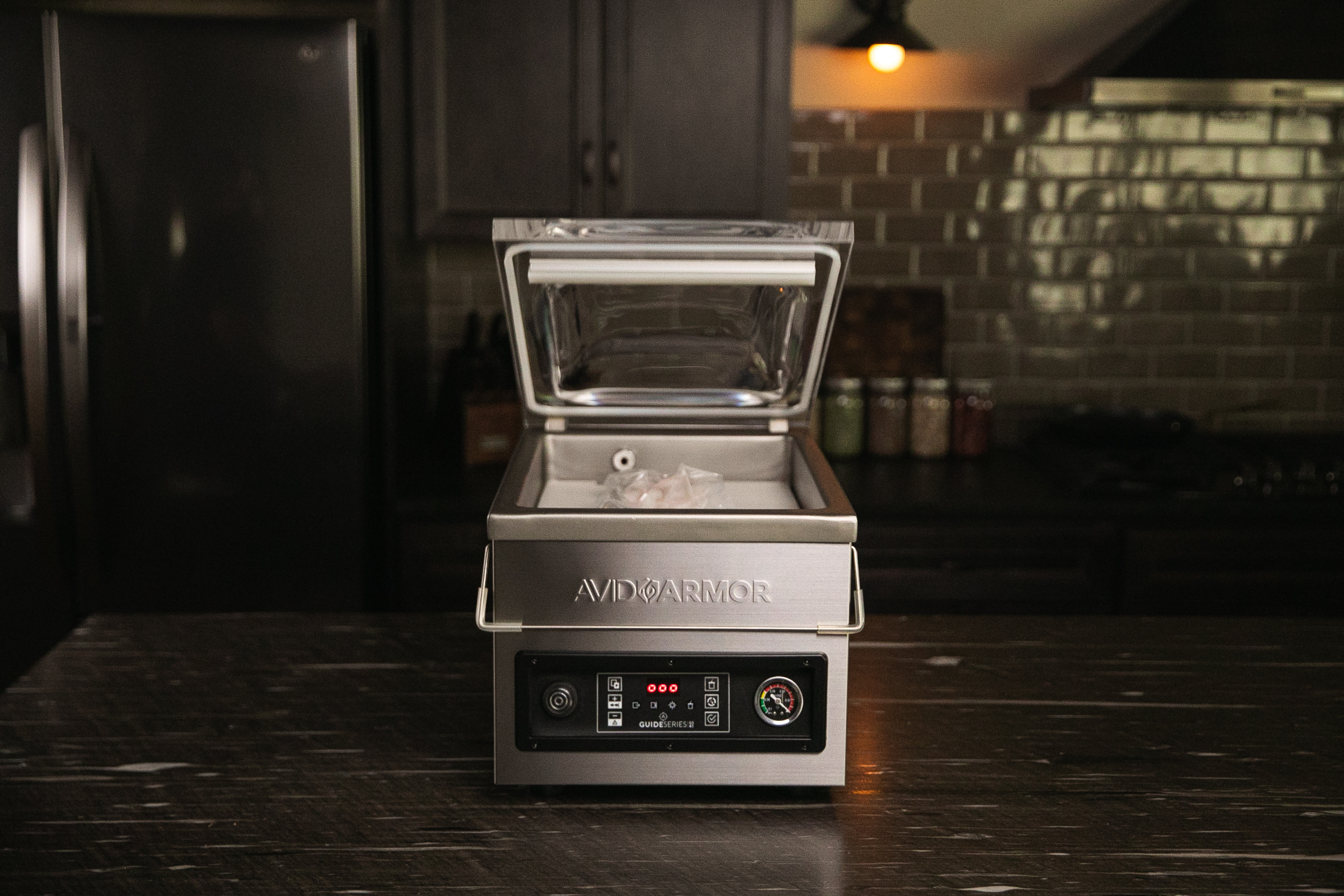 If your passion is hunting, you already know the large amounts of meat that can come home with you after a hunting trip. After working hard to hunt, you don't want to waste any of your 'bag', and this is where vacuum sealing comes into play. Vacuum sealing your kill not only makes the meat last longer, but it can also help you to organize and section out your meat as well.
With the Guide Series, know that you have the right vacuum sealer to ensure the hunt doesn't go to waste and provide food for the family. Bring your game to the processing room/kitchen and take immediate action to prep and vacuum seal, so when it comes time to take out of the deep freeze, the game you worked so hard for will be properly preserved.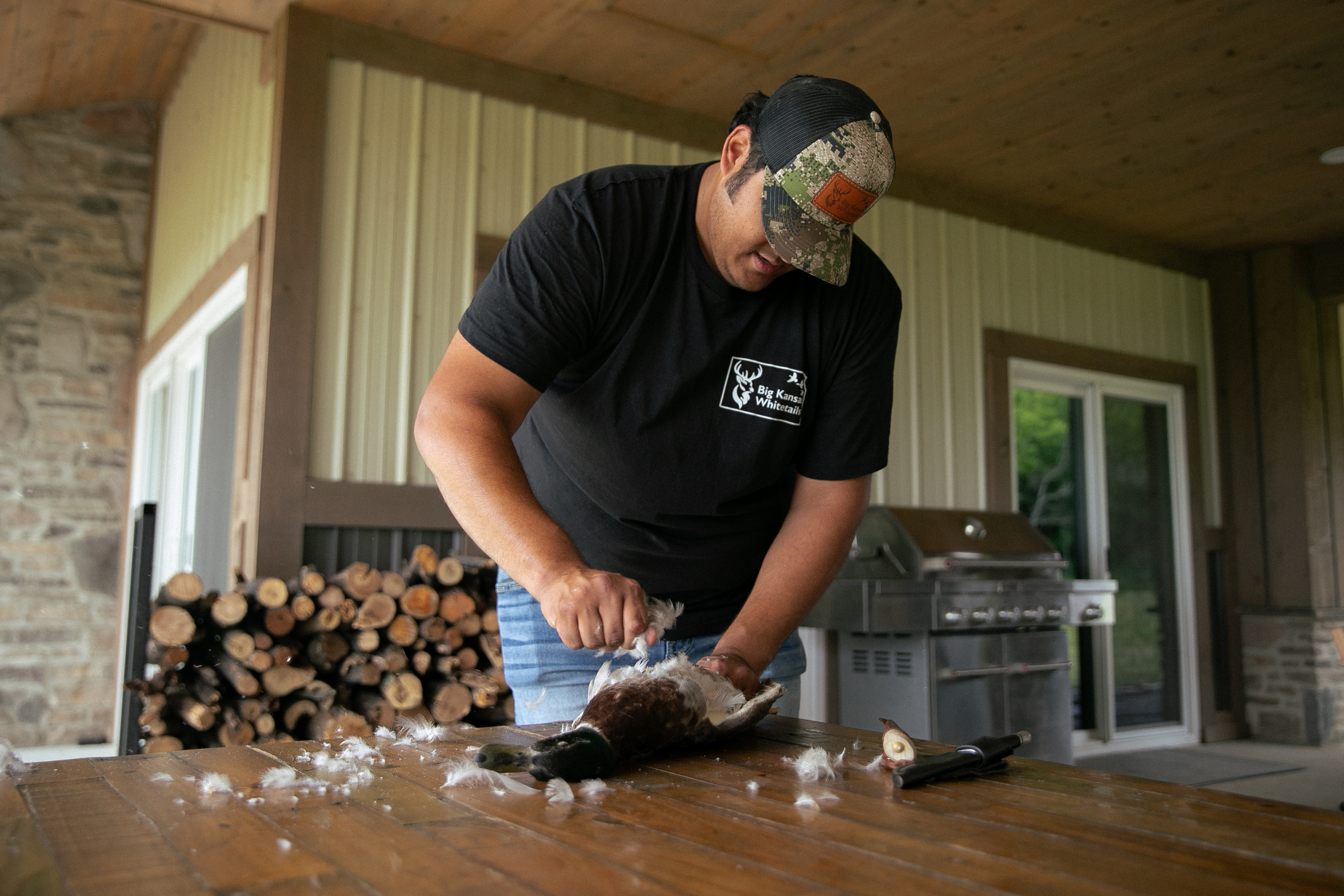 If your passion is bar-b-quing and you are involved in BBQ competitions or love to fire up the grill or smoker on the weekends, we know you strive to make the most flavorful, juicy meat possible. One of the many great features of the Guide Series is the marinating process. Whether you prefer a liquid marinade or a dry rub, vacuum sealing meat or running multiple vacuum cycles while the meat is in a container, will infuse intense flavor into the meat prior to smoking or grilling in just mere minutes. This cuts down the marinating process by hours or even days.
When your prized bar-b-que has been smoked or grilled and ready to be packed away for storage, vacuum sealing your meat preserves the flavor. When it comes time to be reheated, it is as easy as dropping your pouch directly into a pot of boiling water and in no time, your show stopping BBQ is ready to enjoy all over again.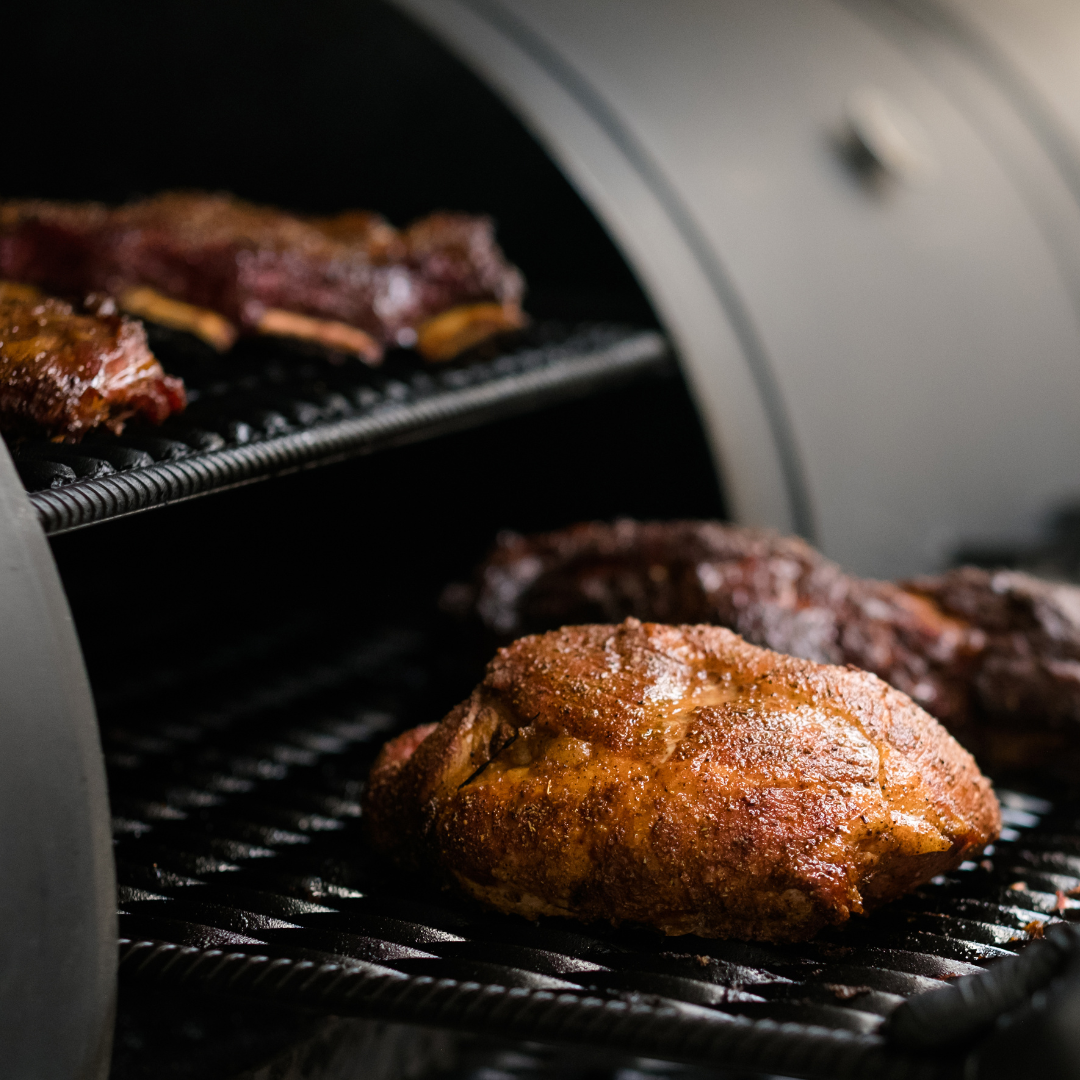 If your passion is gardening, the Guide Series will be a game-changer when it comes to preserving the abundant harvest that you've worked so hard growing throughout the year. Not only will vacuum sealing the produce keep it fresher, it will also maintain the flavor as though it was still in its peak season. Keeping vacuum sealed produce in the freezer is the best way to have ripe produce to add to smoothies, pies, and so much more. If you want to make an easy side dish for dinner, any vacuum sealed bag of frozen vegetables can be dropped directly into boiling water or cut open and microwaved. This is one of the most hassle-free ways to enjoy your harvest year-round!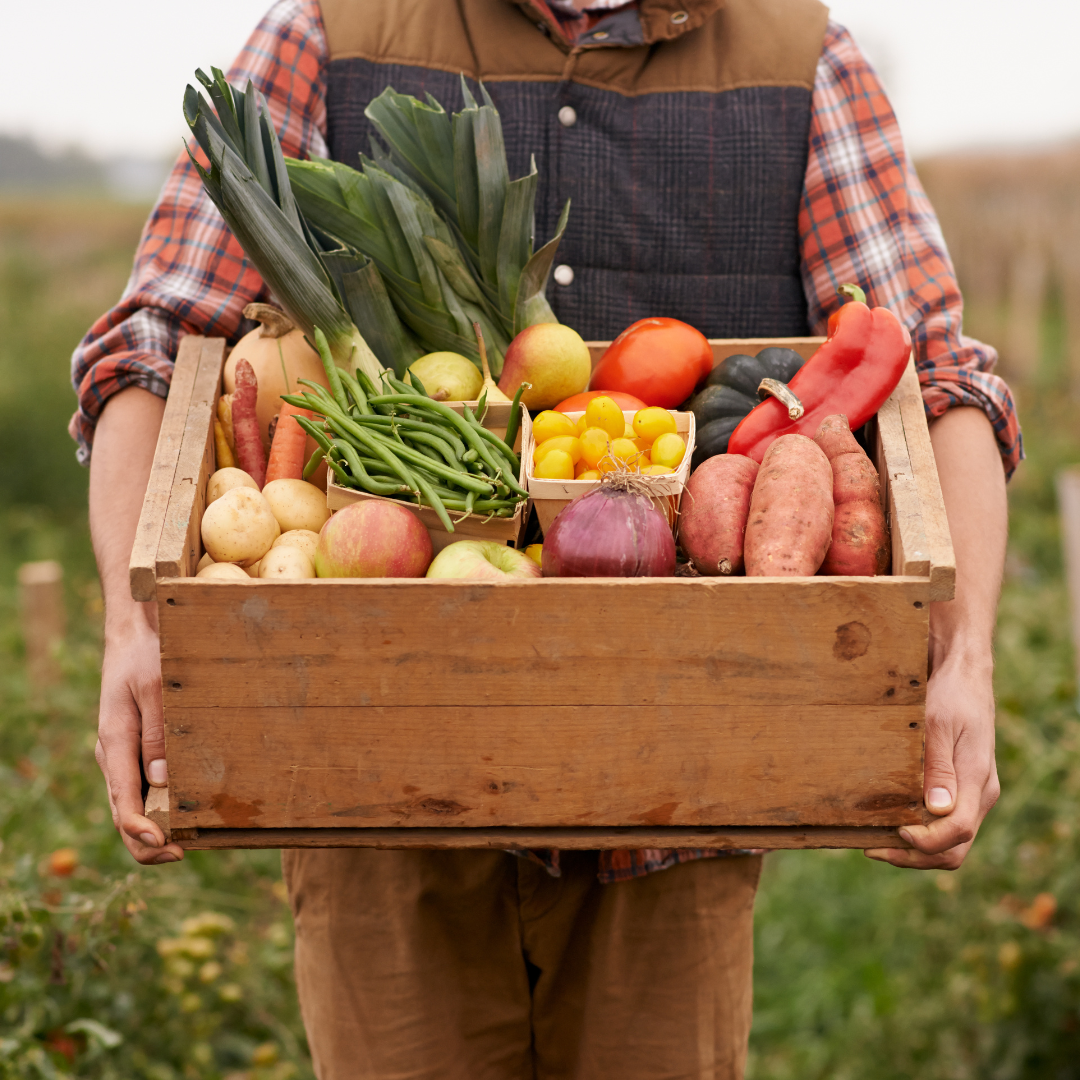 If your passion is homesteading, you know the importance of stocking up on food, providing for your family, and keeping fresh food readily available at all times. Vacuum sealing prolongs shelf life when storing dry goods, freeze dried food, and kitchen staples in chamber vacuum pouches, mason jars, or mylar bags. Having stock of these items allows you to have them at your disposal for when the need arises and you will not have to worry about food spoilage.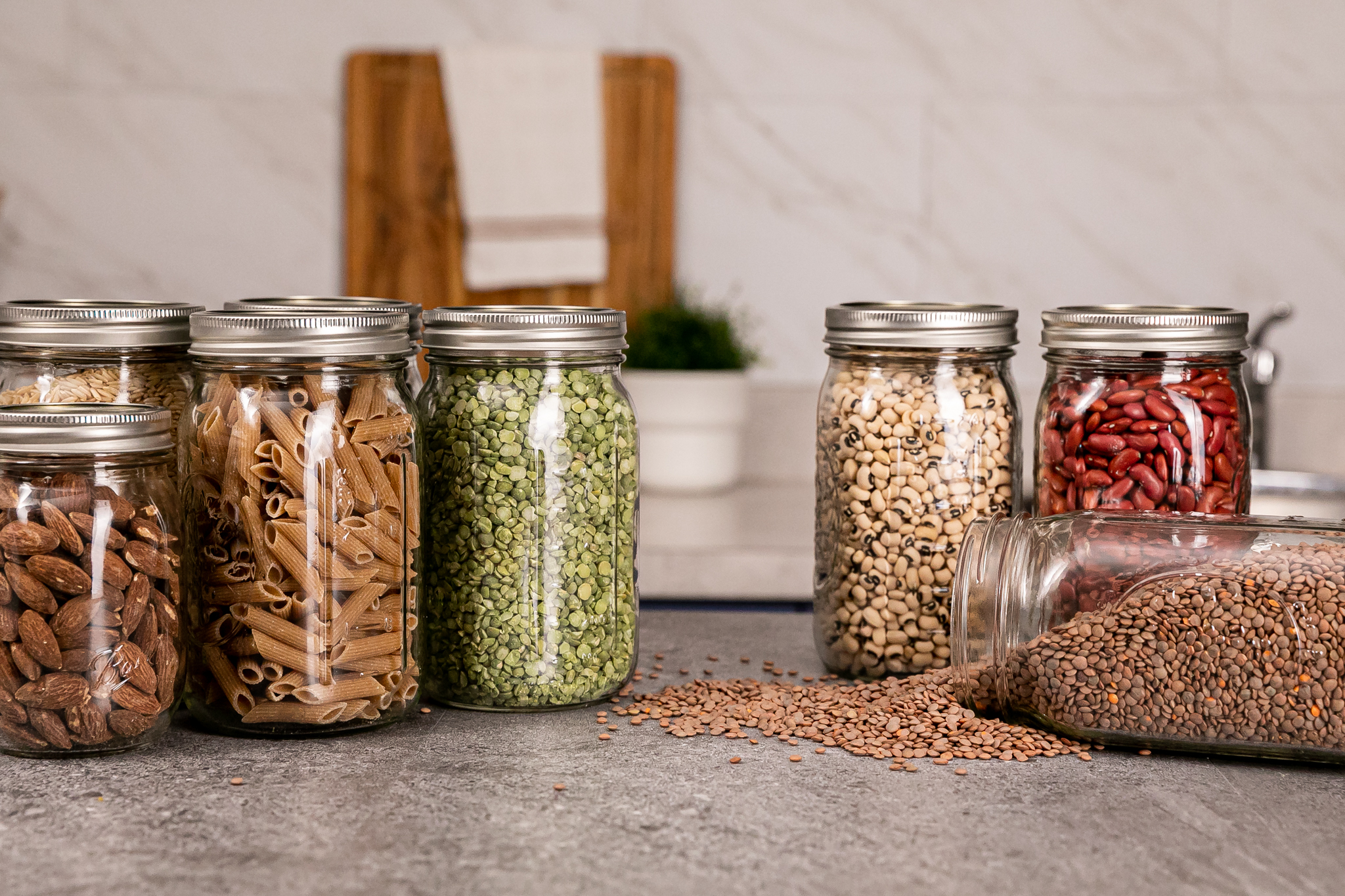 If your passion is cooking sous vide, you understand how crucial it is to completely seal the bag of food before lowering it into the tub of water. Meat and produce can be expensive and sometimes difficult to properly cook. If any water penetrates the plastic bag, the food will not cook accordingly and could be ruined. Cooking sous vide guarantees that the meat will turn out perfectly tender and moist almost every time and the produce will be flavorful with the desired texture. Sous vide is about achieving precision and consistency. Chamber sealers, like the ones in the Guide Series, will ensure that the vacuum sealed bag will hold a strong seal for a seamless sous vide experience.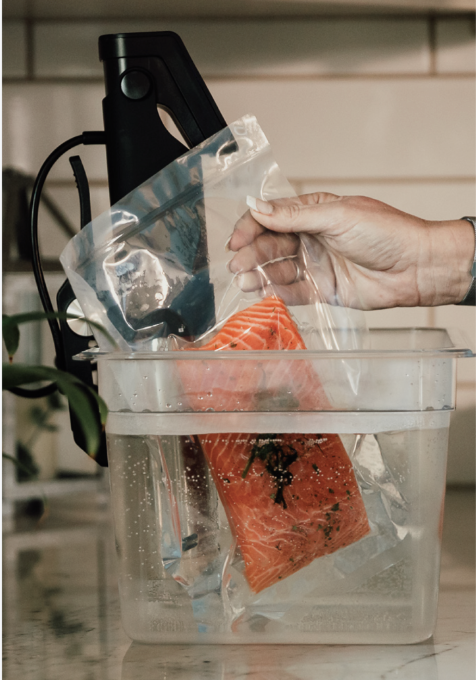 If your passion is running a small business, let Avid Armor help you put out fresh, quality products using the Guide Series. Whether that is processed and packaged meats and jerkys, specialty cheeses, homemade dog food, cannabis products, and more, as an American small business ourselves, we are passionate about our products and understand the importance of meeting customer's needs and having a trusted brand. Having the proper packaging is one of the many steps you can take to help grow your small business!
The Guide Series GS41 & GS53 | Launching October 7th, 2022. Stay tuned!