Save Food Cut Waste: Buying in Bulk Responsibly
Sep 23rd 2016
As we mentioned in our last 'Save Food Cut Waste' blog post, the amount of food wasted in America every year is alarming. There are a number of great articles out there about ways to cut food waste in your home. One of the most common tips is to plan your shopping and not to overbuy when you go to the grocery store. Some even say to avoid buying in bulk as it can be wasteful because food can spoil before it gets consumed.
We all know that buying in bulk has an advantage as it save us pennies on your food budget in the long run. If you purchase 5 pounds of fresh chicken breasts on sale at the store and then throw it in the freezer in the packaging that it came in, your chicken is going to be exposed to oxygen and get freezer burn... then your fresh chicken breast that you purchased on sale isn't going to be so fresh anymore after a few months in the freezer. Thus, going bad and creating food waste.
The great thing about vacuum sealing your food is that once the oxygen is removed from the bag and sealed, the bag is a barrier and shield to prevent oxygen and moisture from seeping back into your food. This will keep your food fresh as the day it was purchased and make it last up to 5 times longer. So you can safely say, your chicken breasts will be good in your freezer for about 2 years.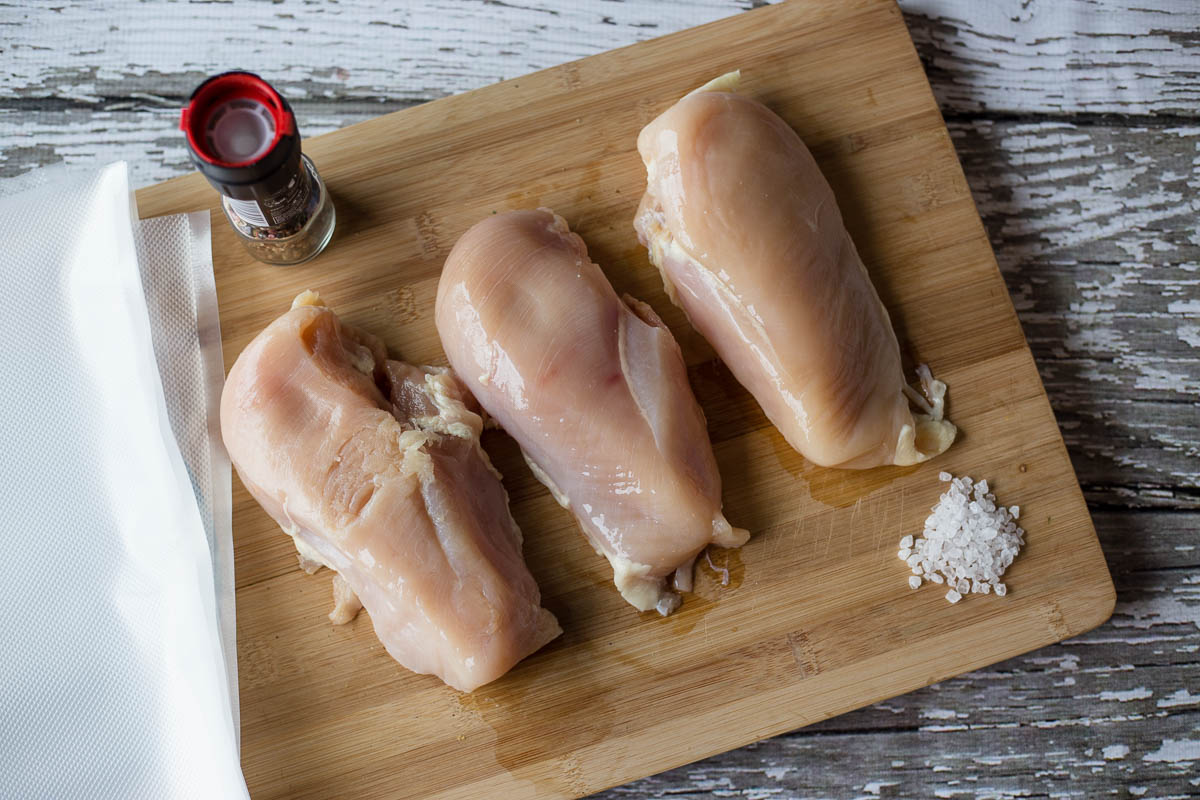 When we buy in bulk, we love to portion out our food into pre-seasoned single portion bags as well as larger portions in bigger bags depending on how we intend to use them.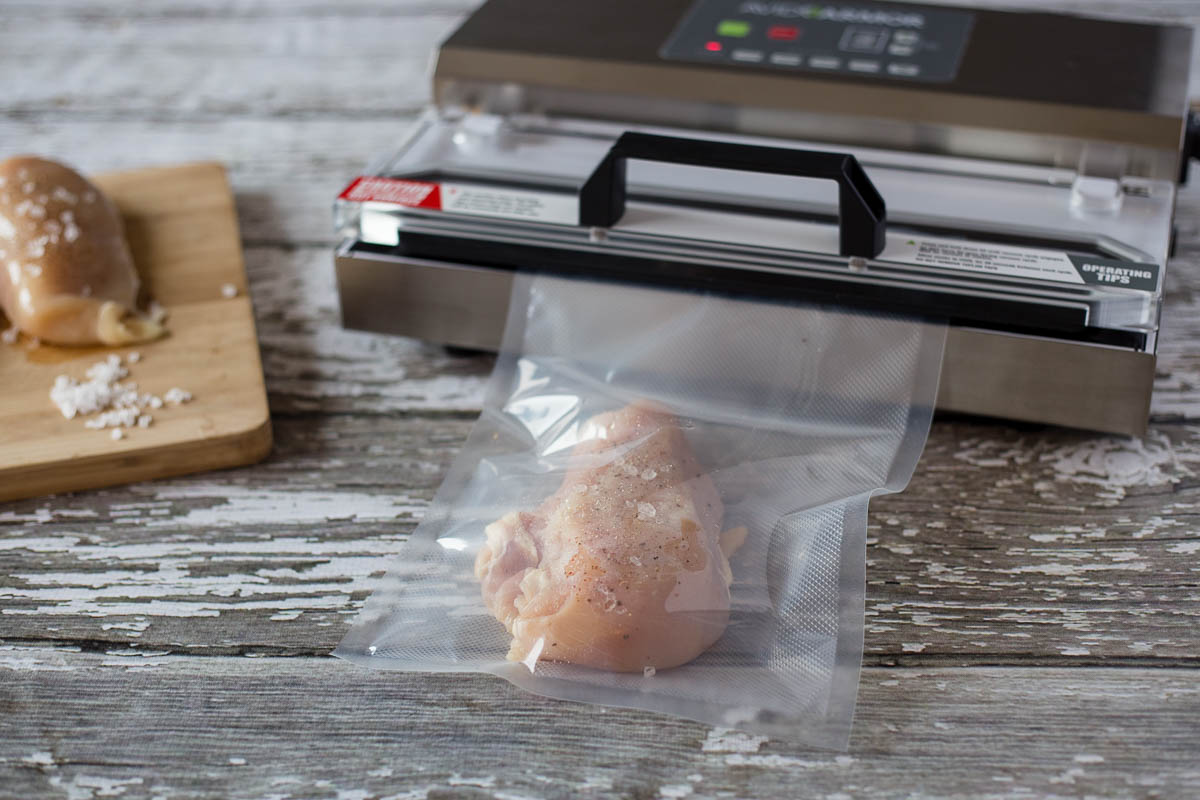 These chicken breasts were pre-seasoned and will be ready to drop into the sous vide water bath.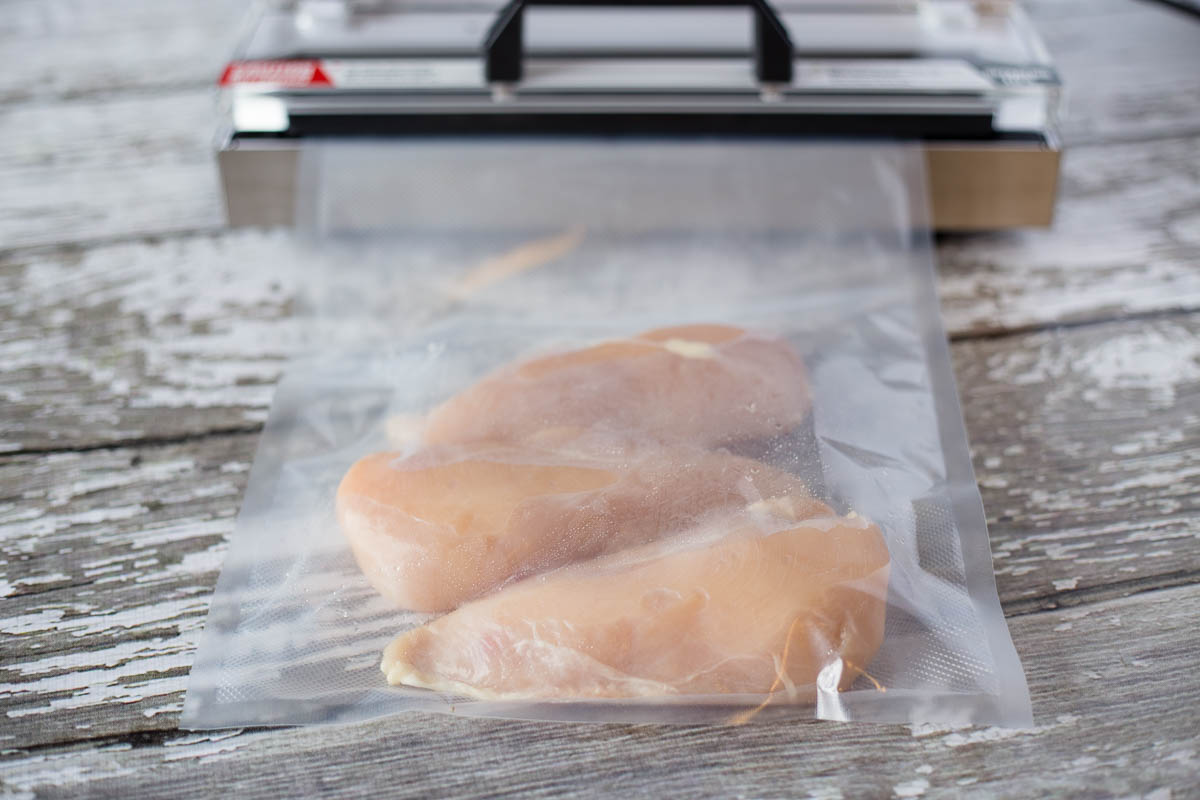 We vacuum sealed these chicken breasts in a large gallon size bag to make a quick chicken crock pot meal for the family.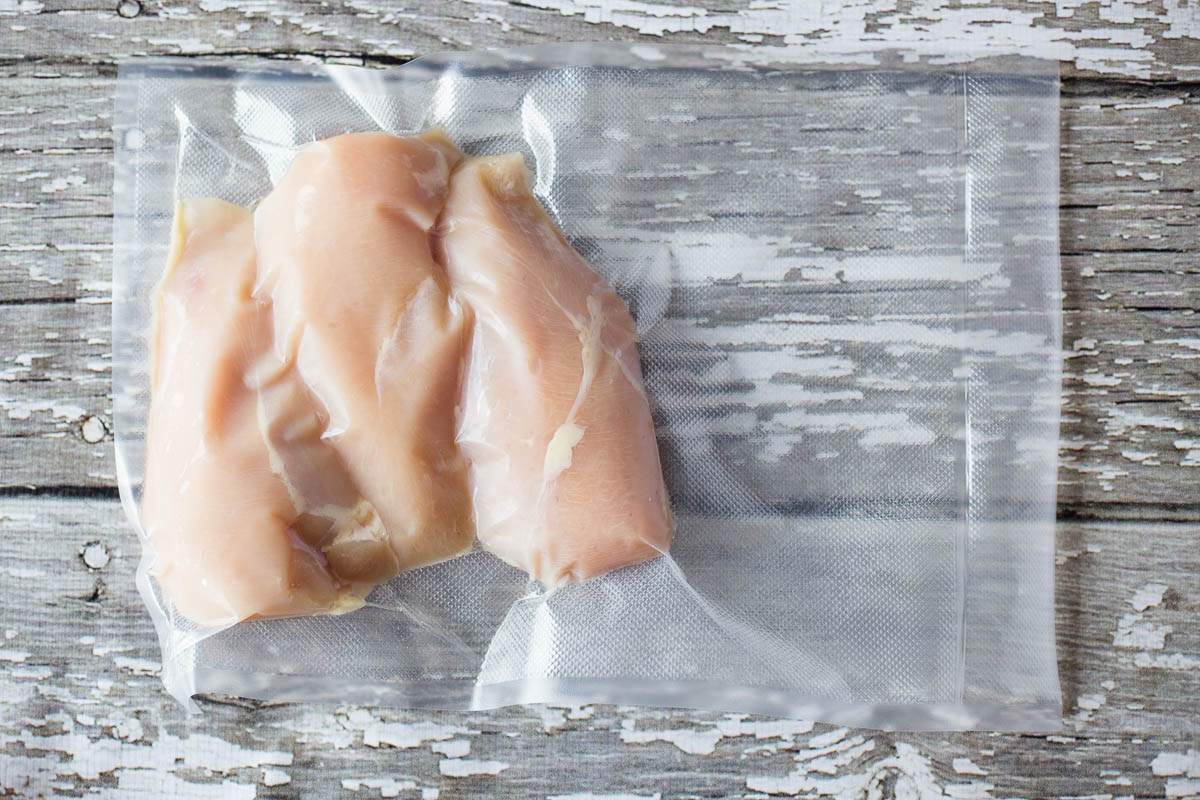 Do the same with your beef...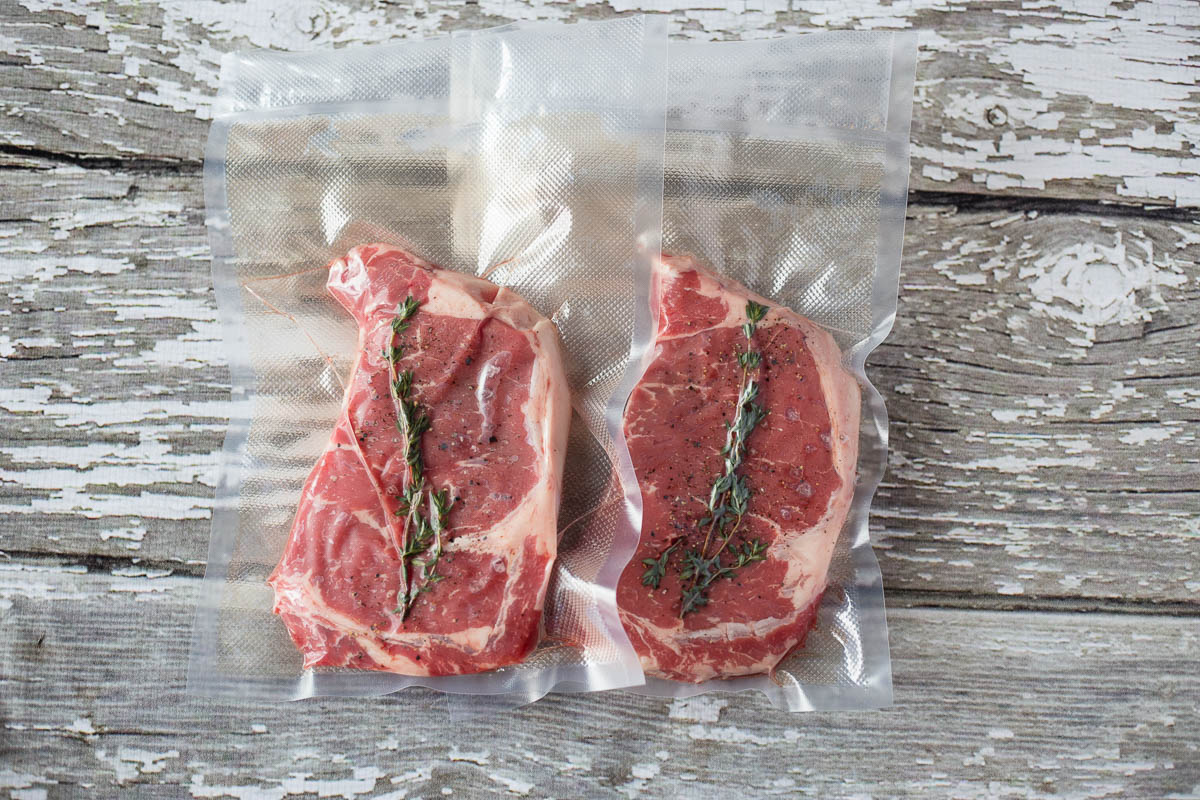 And your pork...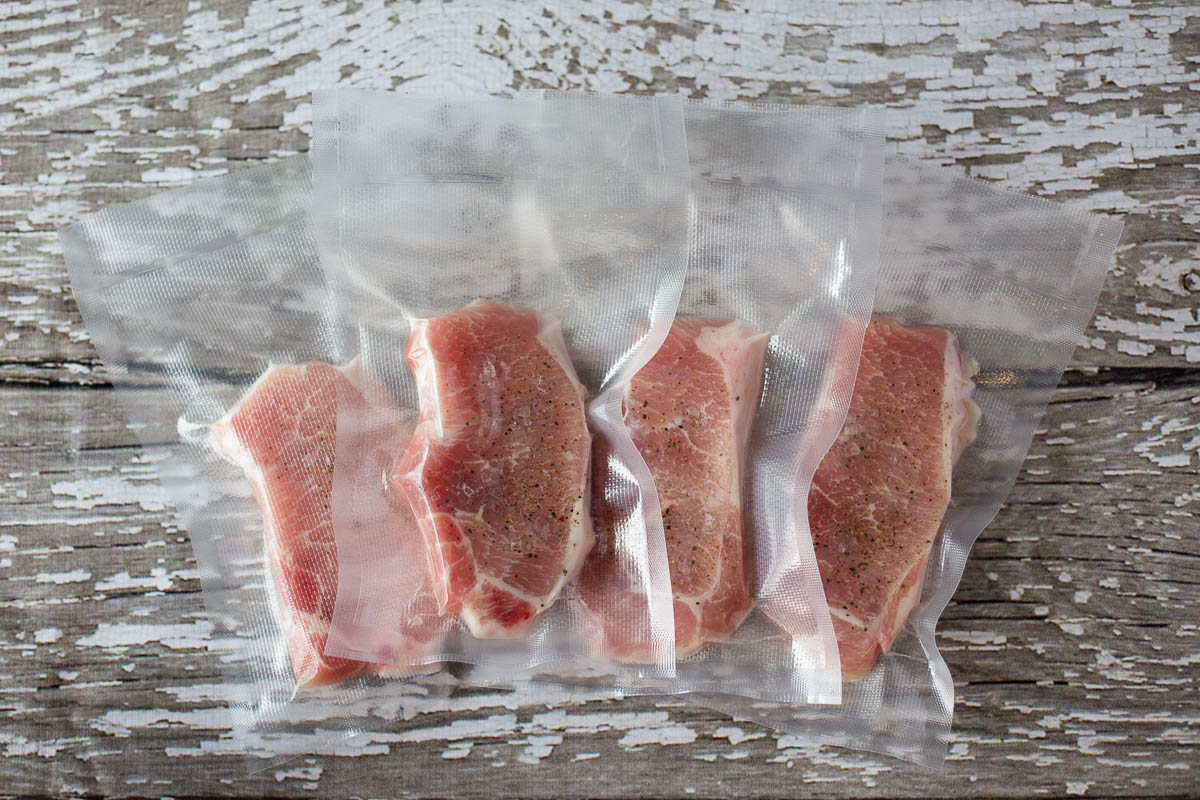 And sausage...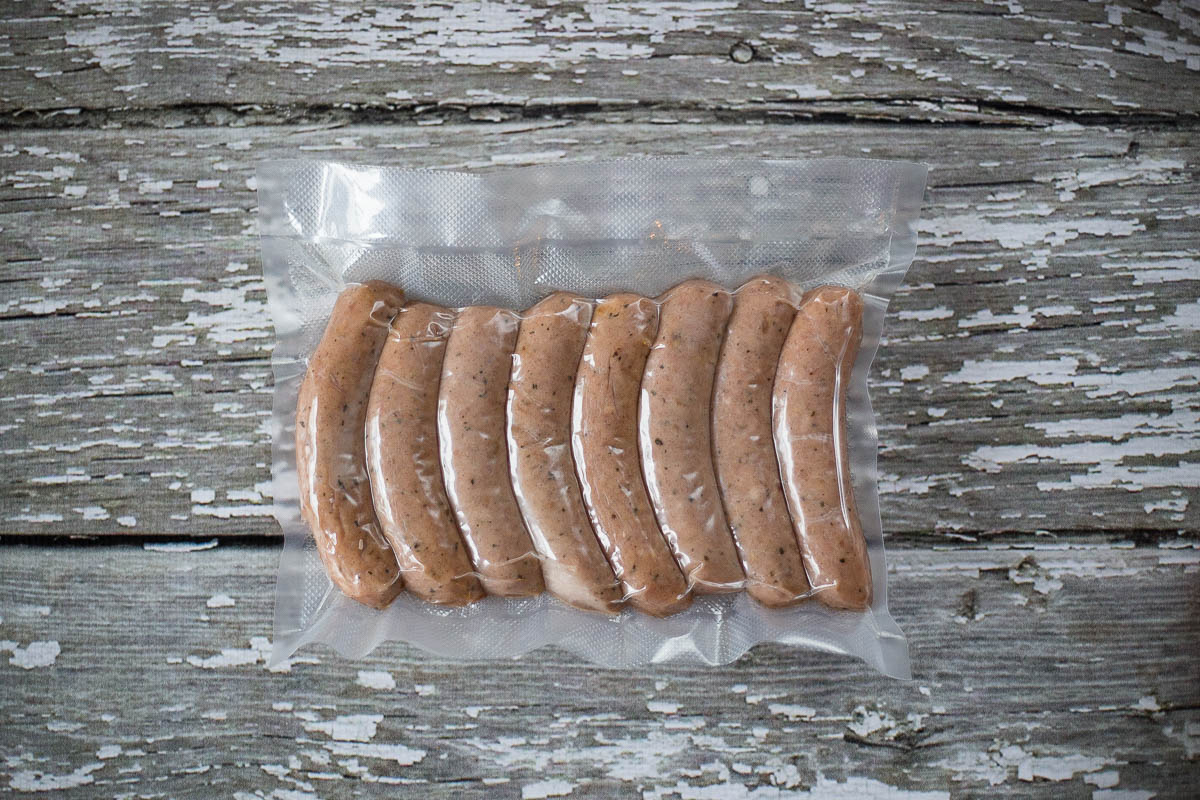 The options are endless and you will have a nice organized and stocked freezer that you won't have to worry about food waste and even better... you can show it off to your friends!!
Next up in our Save Food, Cut Waste blog series: Don't Toss It!