Sous Weed | Best Chamber Vacuum Sealer for Home Use
Posted by Sous Weed | Monica Lo on Aug 18th 2022
Best Chamber Vacuum Sealer for Home Use: Sponsored by Avid Armor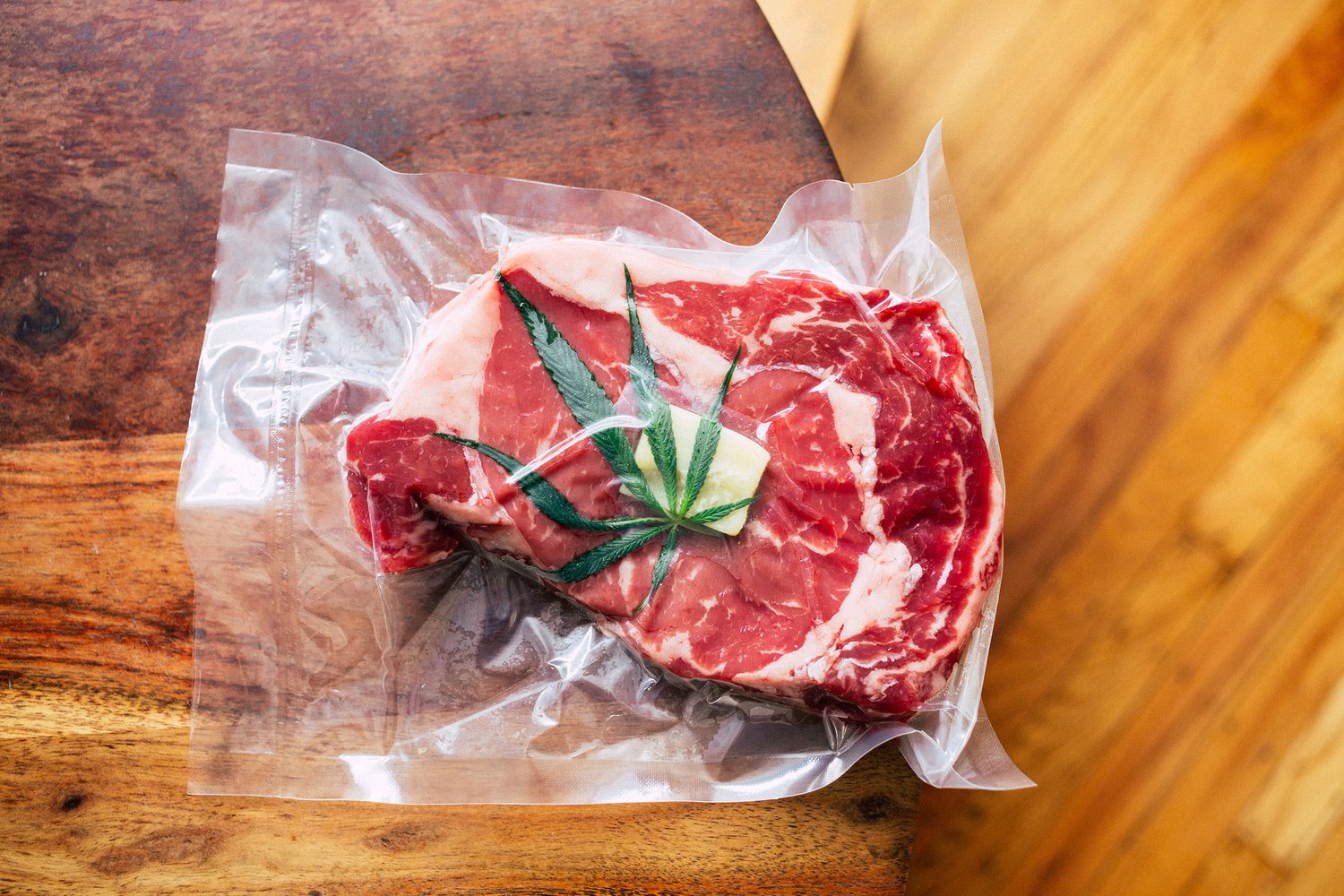 Sous Weed Ribeye with Cannabutter, photography by Monica Lo
I've been on the hunt for the perfect small space chamber vacuum sealer for years. Unfortunately, most of the units on the market are clunky, heavy, and mainly built for commercial use. And honestly, they're a bit of an eyesore.
Chamber vacuum technology picks up where the standard, suction-type vacuum sealers begin to fall short. A typical suction vacuum sealer doesn't allow you to vacuum package liquids so for this reason, I've been recommending the water displacement method or mason jars for Sous Weed purposes. Chamber vacuum sealers are a proven technology used for many years in the commercial packaging industry.

The team at Avid Armor has created a beautifully designed, space-saving chamber vacuum system that sits nicely on a countertop and tucks away easily in a cabinet. The Avid Armor Ultra Series USV20 Chamber Vacuum Sealer System is made to create a maximum level of vacuum when sealing all types of food, but also excels at effectively vacuum sealing any liquid or liquid rich food. Everything from your Sous Weed cannabis infusions, soups, sauces, and marinades to your favorite infused cocktail.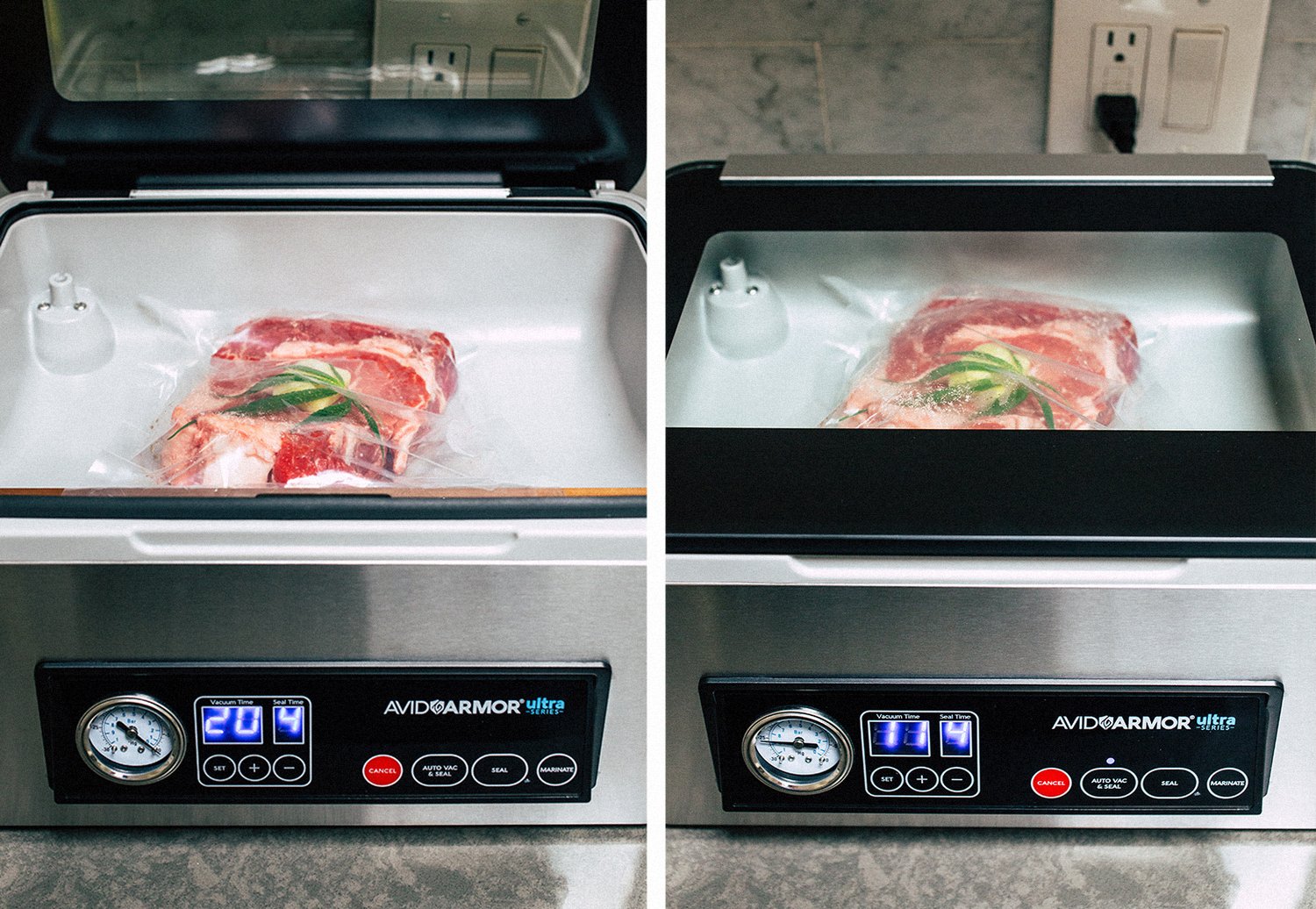 Vacuum Sealing Ribeye with Cannabutter, photography by Monica Lo
This machine is sleek and well-constructed. The tempered glass lid is a really premium addition compared to the competitors on the market that use plastic. Like most chamber vacuums, it is quite loud when in action but my 6-month-old baby was able to sleep through it as I sealed all this meat for our freezer.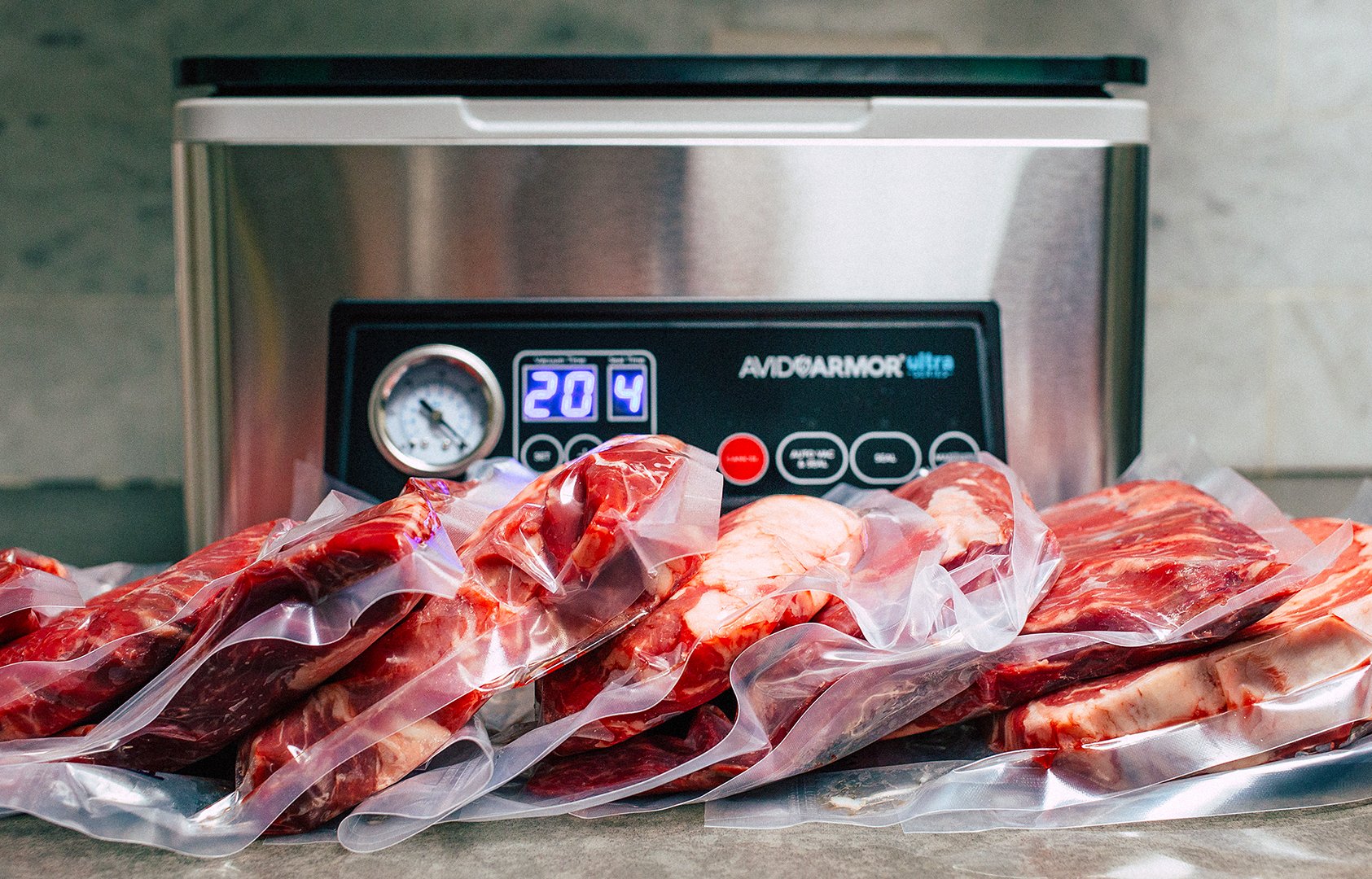 Stocking the Freezer, photography by Monica Lo
The Avid Armor Ultra Series USV20 Chamber Vacuum Sealer features:
Heavy-Duty Stainless Steel Construction

Clear View Tempered Glass Lid provides full visibility of vacuum & seal process

Pouch clamp to hold the pouch securely in place

One Touch 'Auto Vac & Seal' Function

Adjustable Vacuum Time Function (15-60 seconds) to achieve maximum vacuum on every pouch.

Adjustable Seal Time Function (3-9 seconds) to ensure positive seal on all different pouch types.

Accessory Port to vacuum seal external canisters and containers

Marinate Function to quickly and easily marinate meats and other foods in any container inside the chamber

I'm stoked to finally own a chamber vacuum that fits into my small kitchen with limited storage space. Stay tuned, I'll be sharing how I use this tool to infuse my meals in the coming months!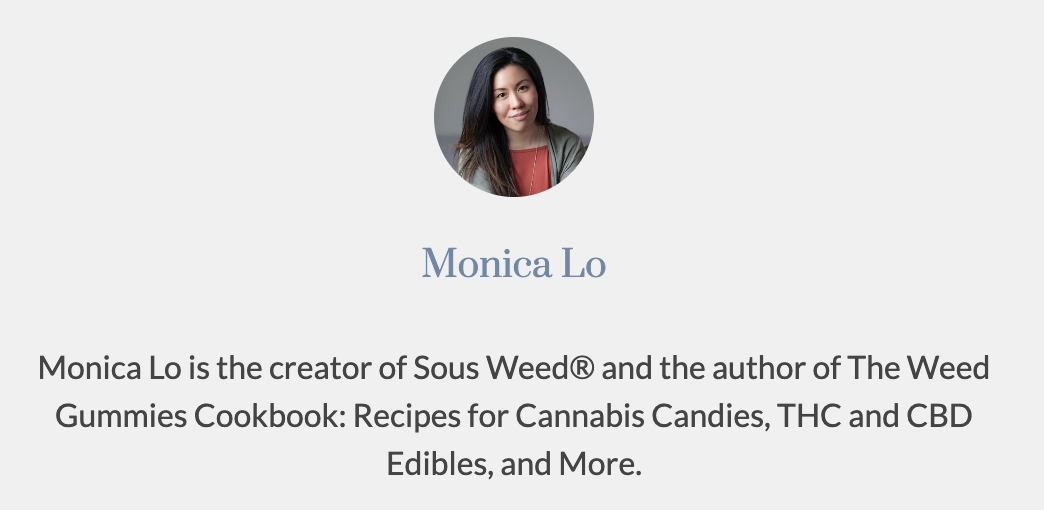 For more Sous Vide Cannabis-Infused Recipes by Monica Lo:
Website: https://www.sousweed.com/
Twitter: https://twitter.com/sousweed
Facebook: https://www.facebook.com/sousweed
YouTube: https://www.youtube.com/sousweed
Instagram: https://www.instagram.com/accounts/login/?next=/so...
Pre-Order The Weed Gummies Cookbook (Released | August 30, 2022):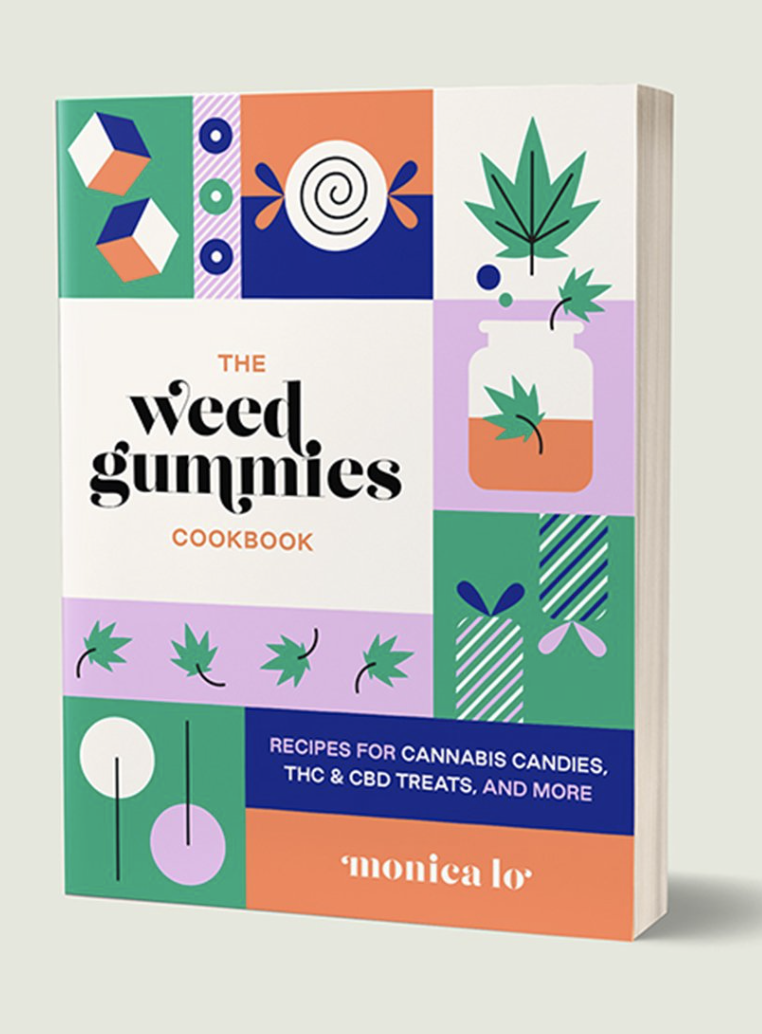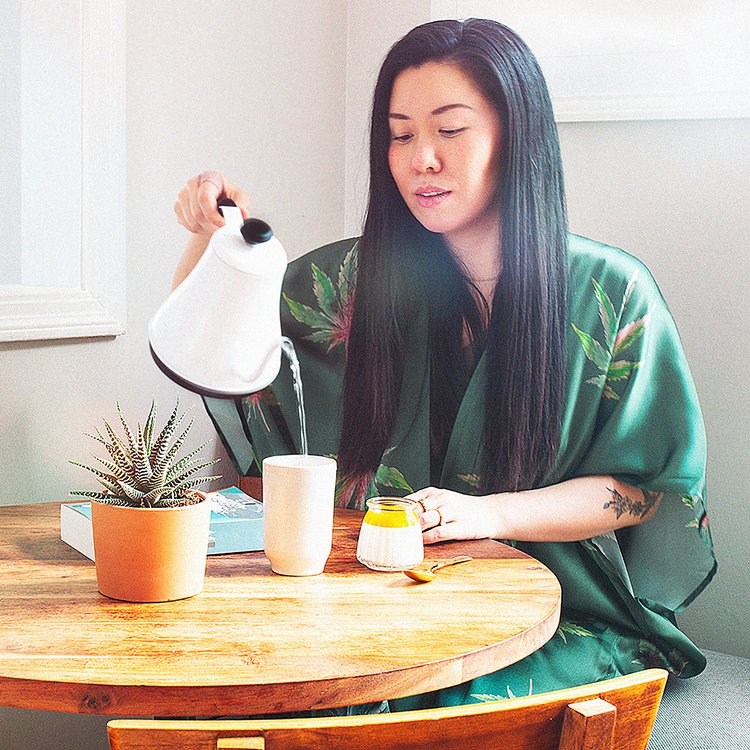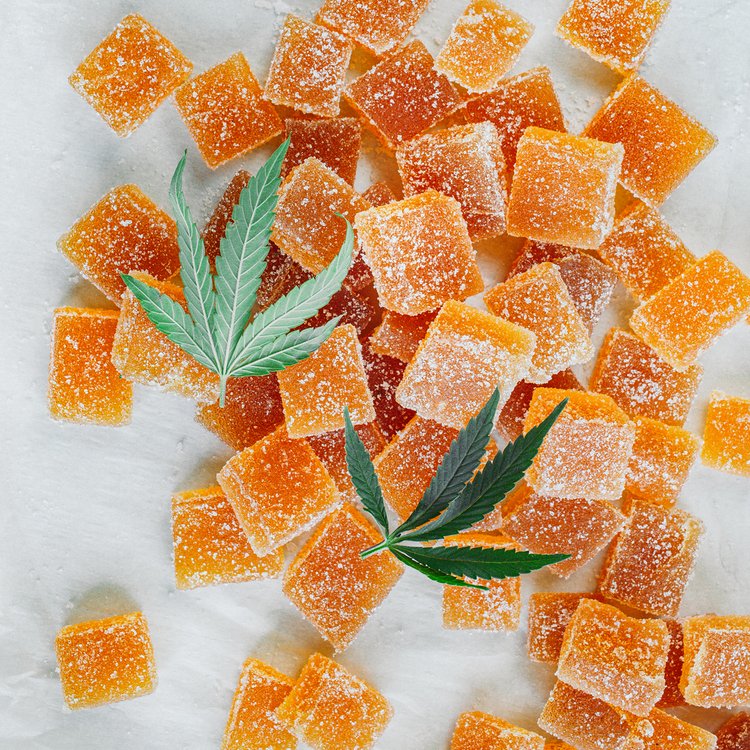 Monica Lo, author of The Weed Gummies Cookbook Spice Orange Pâte de Fruit, photography by Monica Lo
A portion of the proceeds will be donated to The Last Prisoner Project semiannually.