Watermelon and Strawberry Infused Margaritas
Posted by Avid Armor on May 5th 2021
Happy Cinco de Mayo!

Summer is just around the corner and today is Cinco de Mayo! We are celebrating with some delicious tacos but more importantly, with a watermelon & strawberry infused margarita. For this recipe, we used a chamber vacuum sealer to help us infuse the tequila, watermelon & strawberries.This delicious cocktail tastes like you're sitting on a beach, enjoying a summer day.
Our favorite way to make watermelon margaritas is by home infusing tequila with fresh strawberries and watermelon. It gives the tequila a lovely fruity flavor and the method of infusing that we use only takes a few hours versus several days. Some of the watermelon-infused tequila and boozy fruit pieces are added to other delicious ingredients to make the best margarita you've ever had! Trust me, these Margaritas are easy to make and taste the best using the homemade Watermelon & Strawberry infused Tequila! And after trying this out once, you'll want to keep a pitcher in your refrigerator all summer long.
Check out the recipe below, or watch this quick video on how we put these together!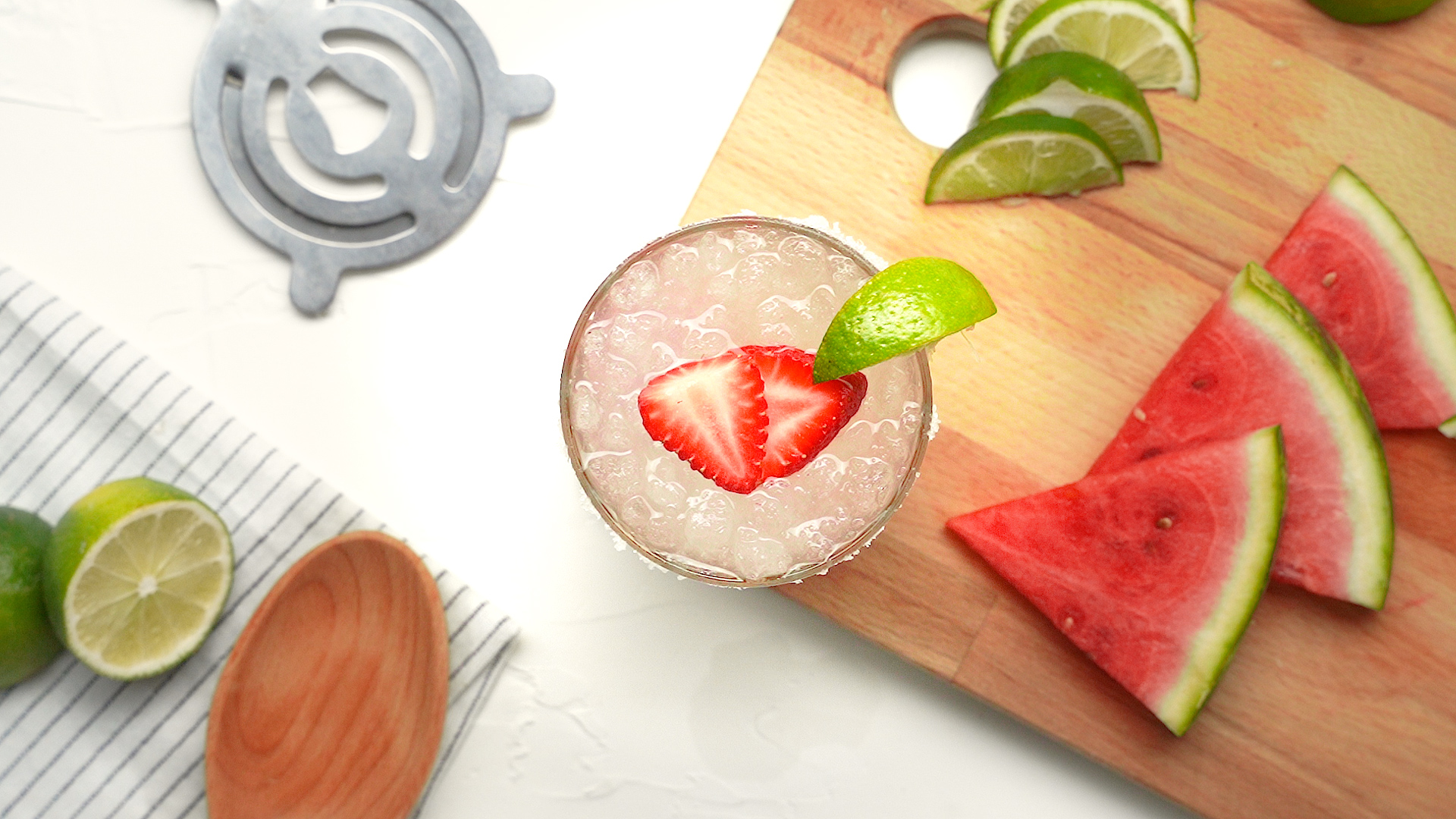 Here are the ingredients we used to make it:
One Package of Strawberries

One Watermelon

Blanco or Silver Tequila

Limeade

Triple Sec

1-2 Limes (optional)
Homemade Watermelon & Strawberry Infused Tequila
We started by infusing the tequila with the watermelon and strawberries. Traditional methods of infusion can take several days, but we used a chamber vacuum sealer to infuse these ingredients quickly, our USV20 helped us get the job done in just a few hours!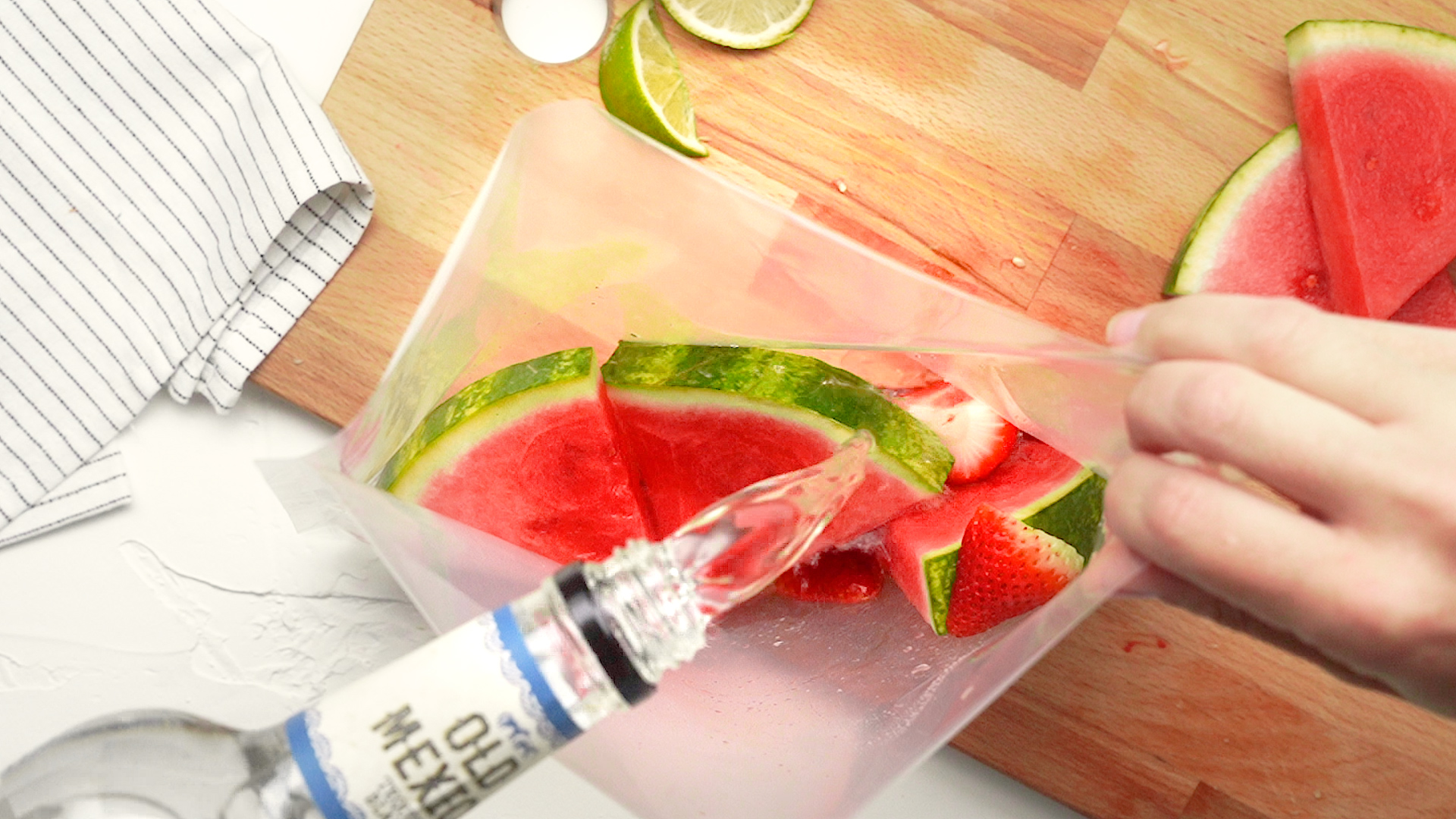 We sliced up some watermelon and strawberries and placed them into a chamber pouch. Then we poured some tequila into the pouch until it was about halfway full.
Note: We don't recommend filling the chamber pouches more than halfway full with liquids because they can overflow during the sealing process.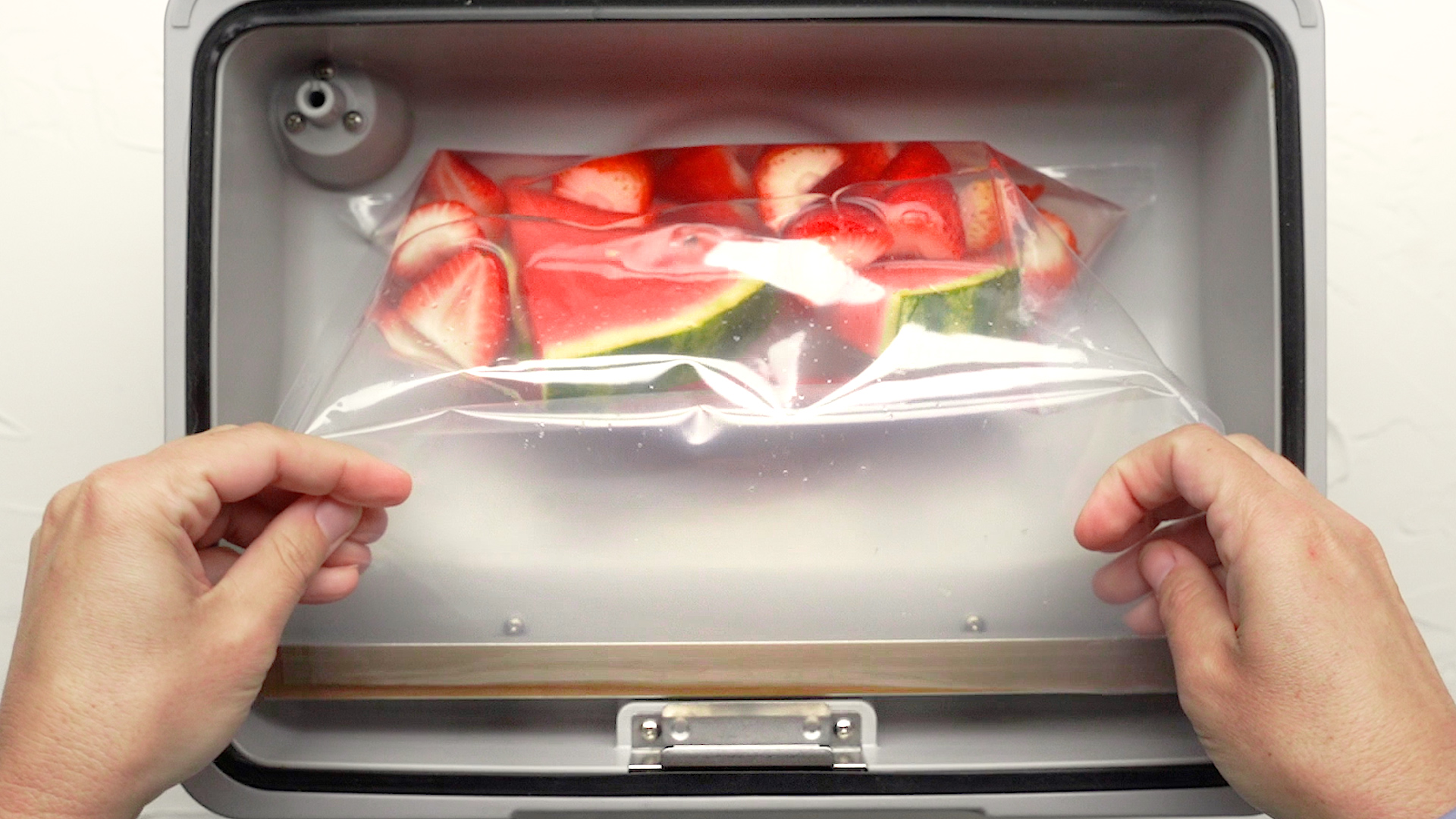 Once the pouch was full we placed the bag into the chamber and ran an auto vac and seal cycle. Now that the chamber pouch is sealed, the infusion process can begin! We placed the pouch in the fridge for 2-3 hours.
By using a chamber vacuum sealer to mix and infuse the ingredients, we save so much time! Instead of taking several days to properly infuse the ingredients, this method only takes a few hours. When the watermelon tequila is ready, making watermelon margaritas is easy. It can be done in a few minutes!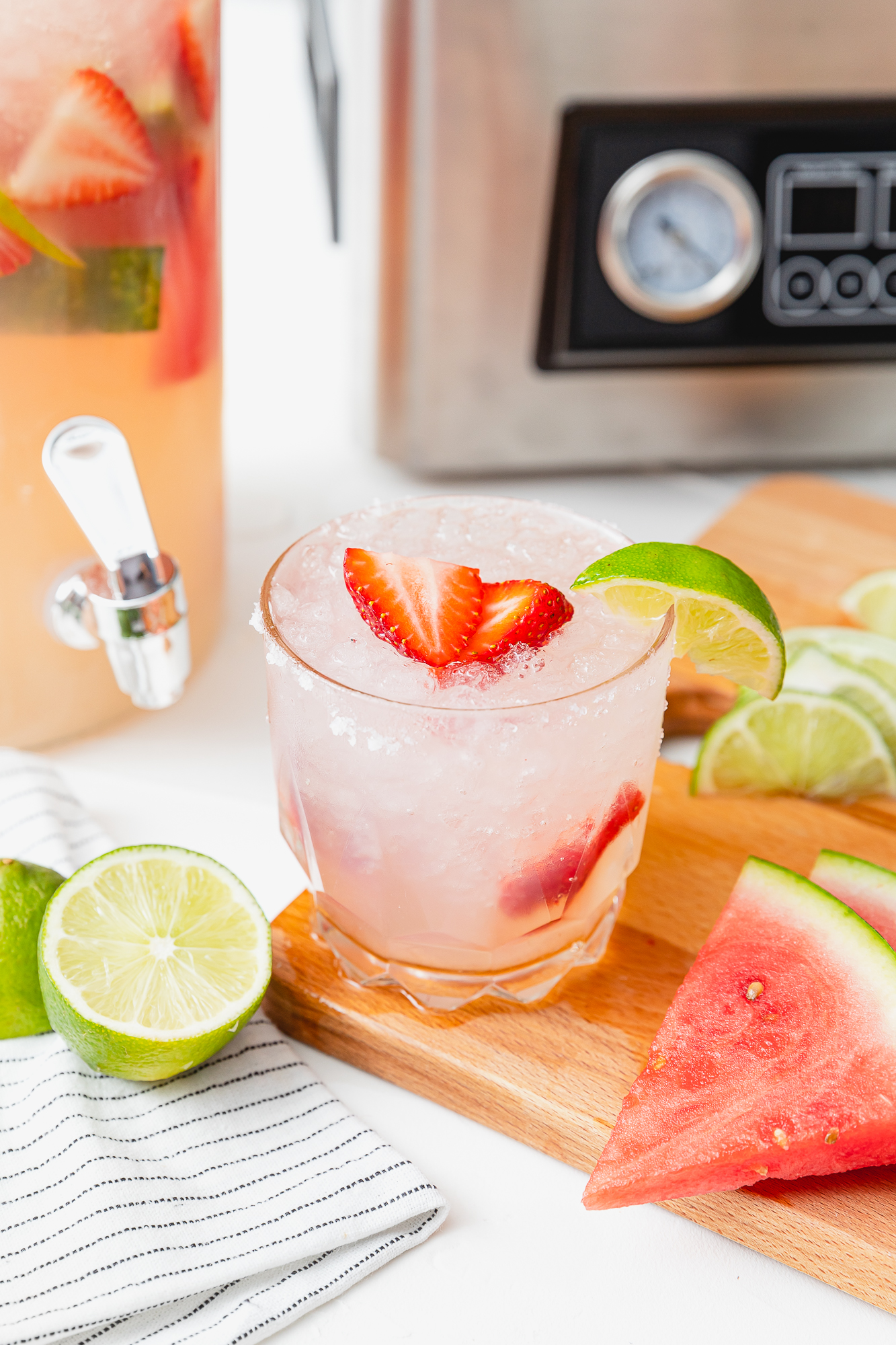 Watermelon & Strawberry Margaritas
Now that we have finished crafting our homemade infused tequila. We are onto the fun (and easy) part, making the watermelon and strawberry infused margaritas.To get started, find your favorite pitcher and fill it with some ice, then grab the chamber pouch full of tequila and fruits from the fridge, cut it open and pour the contents into the pitcher.
Next, we'll add a little bit of triple sec, and then fill the rest of the pitcher up with limeade. We stirred all the ingredients and then added a few lime slices as garnishments, and that's it! Simply serve and enjoy.