AAPI Heritage Month Meal Prep
Posted by Sous Weed | Monica Lo on May 3rd 2023
May is Asian American and Pacific Islander (AAPI) Heritage Month, and what better way to celebrate than through one of our favorite things - food!
Gathering together and eating is a central part of family life and is the nexus around which family customs and stories are built. Food is also an important aspect of cultural identity formation. This is especially true for Asian Americans and Pacific Islanders, many of whom have roots in food cultures that stretch back thousands of years.
In this guest blog post from our friend Monica Lo (Sous Weed), we will explore the delicious world of Asian cuisine and how you can prepare and store some of the most popular dishes with ease, so you can share them with your family! From infused oils to stir-fries, soups, and ready-to-fry snacks, we'll show you how to use fresh produce and meat from your local farmers market or Asian grocery store to create mouth-watering meals that can be sealed and stored in the fridge or freezer for a quick and tasty meal later on. Plus, we'll introduce you to the Avid Armor Ultra Series USV20 Chamber Vacuum Sealer and how it can help you with your meal prep. So, get ready to learn some new recipes and cooking techniques that will take your Asian cuisine game to the next level, just in time for AAPI Month!
.
.
.
When it comes to meal prepping, fresh is best! If you can't find a specific ingredient at the store or market, I've had lots of success on Weee. That's where I grabbed a beautiful piece of Iberico pork fatback to render lard to infuse with cannabis. I used half (about 1.5 lbs) and vacuum sealed the rest to store in the freezer.
Lard adds a rich, savory flavor to dishes, which is highly valued in Chinese and Taiwanese cuisine. It can be used to enhance the flavor of rice and noodle dishes, stir-fries, and it also makes the flakiest pastries. After infusing the lard, we will make bak kut teh (pork rib soup,) a simple fried rice, and crispy pork spring rolls.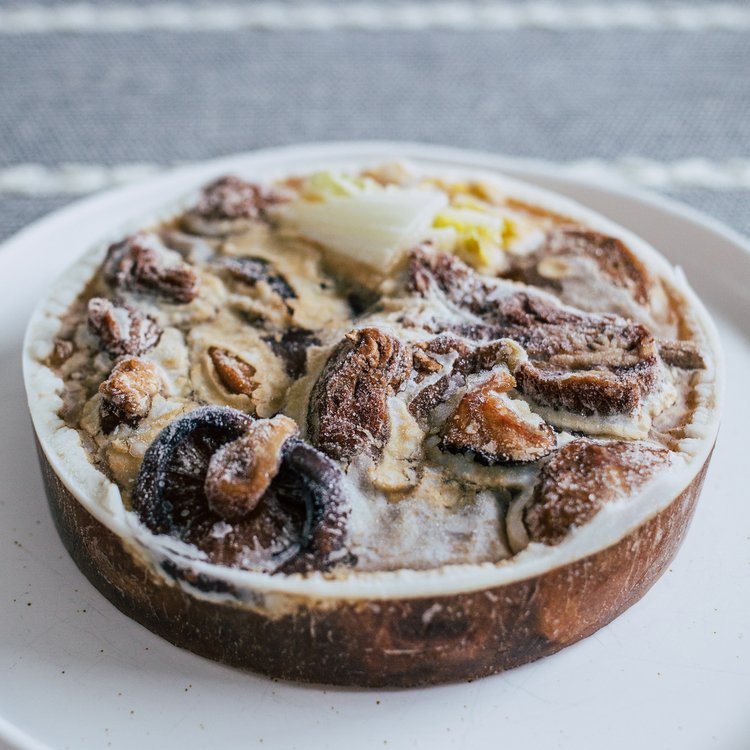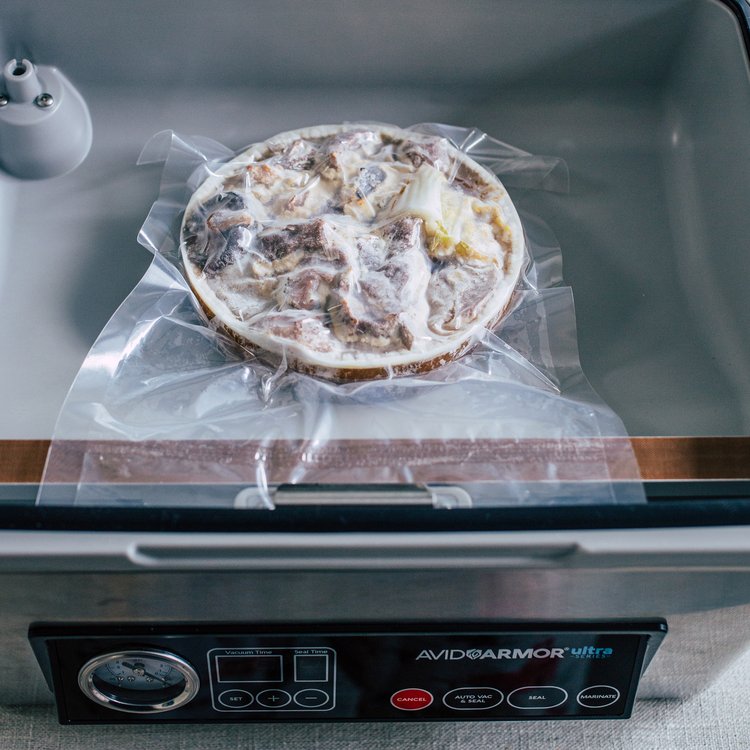 Bak kut teh (pork rib soup) meal prep and sealed single servings
Not only do I use the Avid Armor Ultra Series USV20 Chamber Vacuum Sealer to seal the hemp (or cannabis) flower with rendered lard for the sous vide infusion but I also freeze my soup into single-serving blocks to seal as well. Avid Armor's pre-cut vacuum sealer bags are long-term freezer-safe, cook-safe (microwave, boil, simmer and sous vide), BPA-free, and use FDA-approved food-safe material.
Sealed bak kut teh, fatback, and spring rolls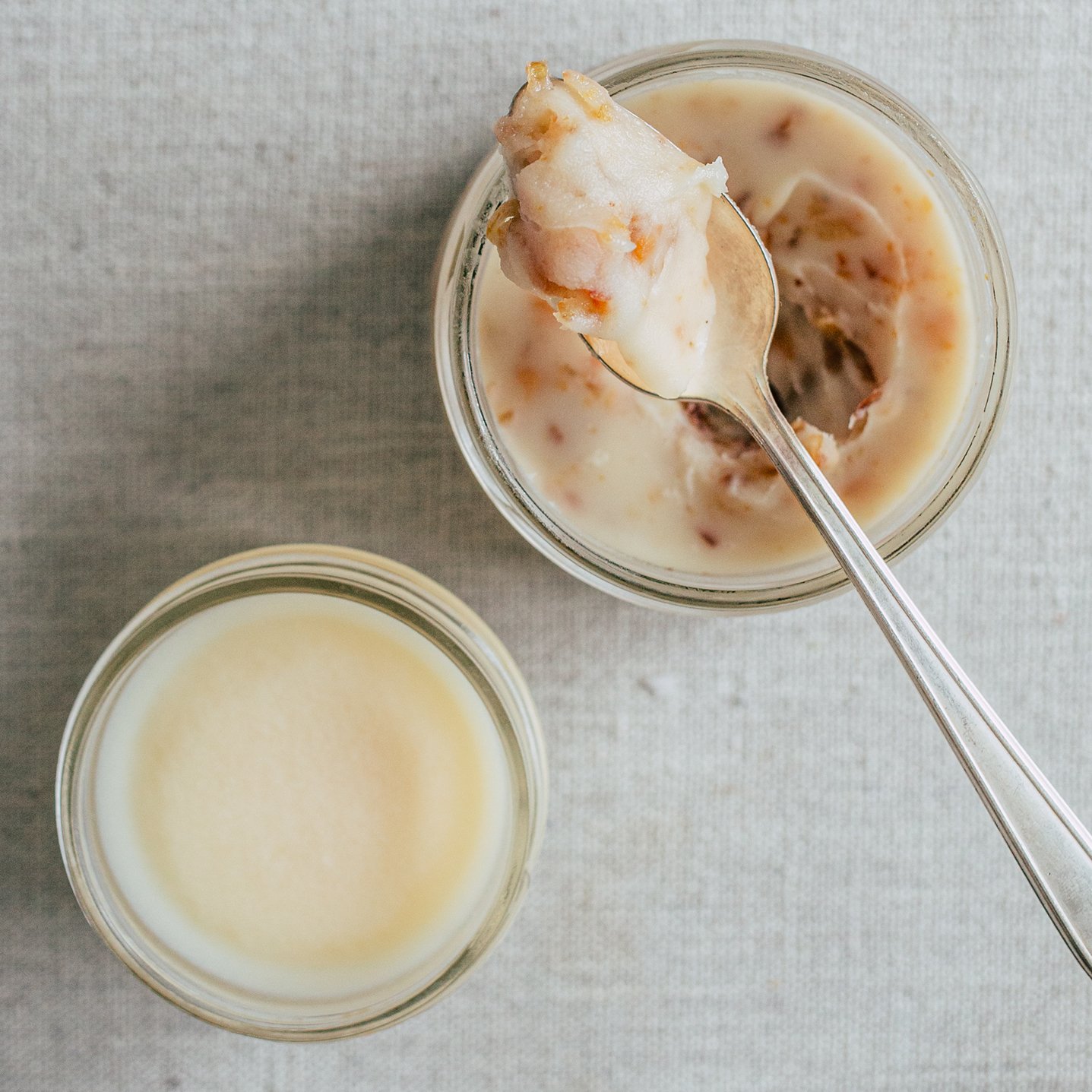 Plain rendered lard and lard with fried shallots and cracklings
Rendered Lard from Fatback

Ingredients:
• 1 1/2 lb pork fatback
• 1/4 cup water
Directions:
1. Cut the pork fatback into small cubes about 1" in size.
2. Place the cubed fat and water into a Crockpot or slow cooker with the temperature set to low. Render for 8 to 10 hours, uncovered, stirring occasionally.
3. Once the fat has rendered down, strain any solids or cracklings out and reserve. You can toss these cracklings with a little salt and sugar to snack on. You can mix the cracklings and fried shallots into cooled lard to use in your stir-fries for some extra crunchies.
4. Strain the rendered pork fat into canning jars using a small fine mesh sieve. Allow to cool completely before sealing with a lid. You can store at room temperature but it will last longer in the fridge or in the freezer.
Next you'll infuse your fresh lard with cannabis or hemp flower. This infusion will be used in the next set of recipes!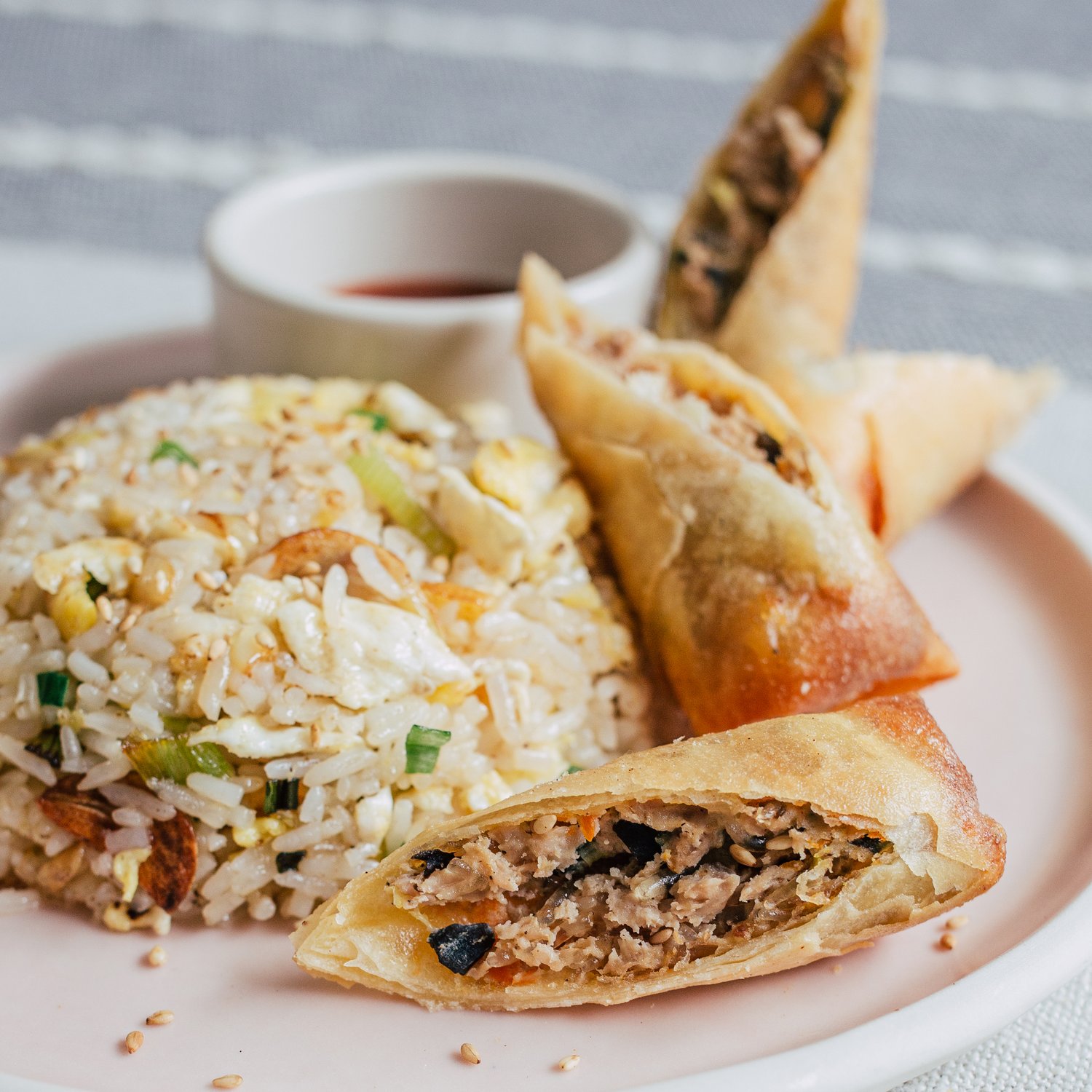 Simple fried rice and spring rolls
Here is a recipe for a basic fried rice using ingredients most people have in the fridge. Of course, you can go rogue and add whatever you'd like! It's a great recipe for fridge clean-out day. I love tossing in peas, carrots, and Spam or bacon whenever we have that one sad piece left over.

Cannabis-Infused Fried Rice
Serves 2
Ingredients:
• 2 cups day-old rice, cold
• 1 Tbsp lard or canola oil, divided
• 2 scallions, thinly sliced, separated by white and green
• 2 large cloves garlic, thinly sliced
• 1 Tbsp cannabis-infused lard (I used the version with crispy shallots and cracklings)
• 1 tsp light soy sauce
• 1 tsp toasted sesame oil
• 1/2 tsp granulated sugar
• 1 large egg
• Kosher salt and ground white pepper, to taste
Directions:
1. In a mixing bowl, break the day-old rice up with your hands into individual grains.
2. Heat 1/2 Tbsp lard or canola oil in a wok over high heat. Add the whites of the scallion and stir-fry until fragrant, about 30 seconds. Add thinly sliced garlic and stir-fry for another 30 seconds. Add cannabis-infused lard and rice and stir-fry until the rice is lightly brown toasted, about 3 minutes.
3. Add light soy sauce, toasted sesame oil, sugar, and toss the rice to fully coat.
4. Push the rice to the side of the wok and add 1/2 Tbsp lard or canola oil to the empty side of the wok. Crack the egg and use the spatula to scramble the egg, breaking it into small pieces. Once cooked, toss the egg and rice together. Add scallion greens and toss.
5. Add salt and ground white pepper to taste.
I will inhale these crispy pork spring rolls right as they come out of the fryer. It's a good thing this recipe makes a large batch. If pork is not your thing, my friend Geraldine's mama shared a delicious chicken lumpia recipe that I adore. Get Mama Mercedes' Lumpia recipe here.
Cannabis-Infused Crispy Spring Rolls
Makes 20 -24
Spring Roll Ingredients:
• 1 package spring roll wrappers
• Canola oil for frying
• 2 oz bean thread noodles
• 1/3 cup fresh wood ear mushroom
• 1 lb ground pork
• 1/2 cup carrot, shredded
• 1 tsp ginger, ground
• 1 tsp salt
• 1 tsp sugar
• 1/4 tsp white pepper
• 1 Tbsp cannabis-infused lard
• 1 Tbsp fish sauce
• 1 Tbsp cornstarch
Starch Paste Ingredients:
• 2 tbsp cornstarch
• 2 tbsp water
Directions:
1. Soak the bean thread noodles in warm water for 15 minutes. Once hydrated, finely chop the noodles and wood ear mushroom. Add to a large mixing bowl with ground pork, shredded carrot, ginger, salt, sugar, white pepper, cannabis-infused lard, fish sauce, and cornstarch. Mix until combined.
2. Mix cornstarch and water together to create a starch paste. Roll the spring rolls together tightly with 2-3 Tbsp filling and seal with starch paste. Arrange on a tray seal side down.
3. Working in batches of three, fry the spring rolls for 5-6 minutes at 325°F until cooked through and golden brown
4. To store for meal prep: Freeze the uncooked spring rolls on a tray before vacuum sealing them into bags. Store in the freezer for up to 6 months. You can fry them straight from the freezer.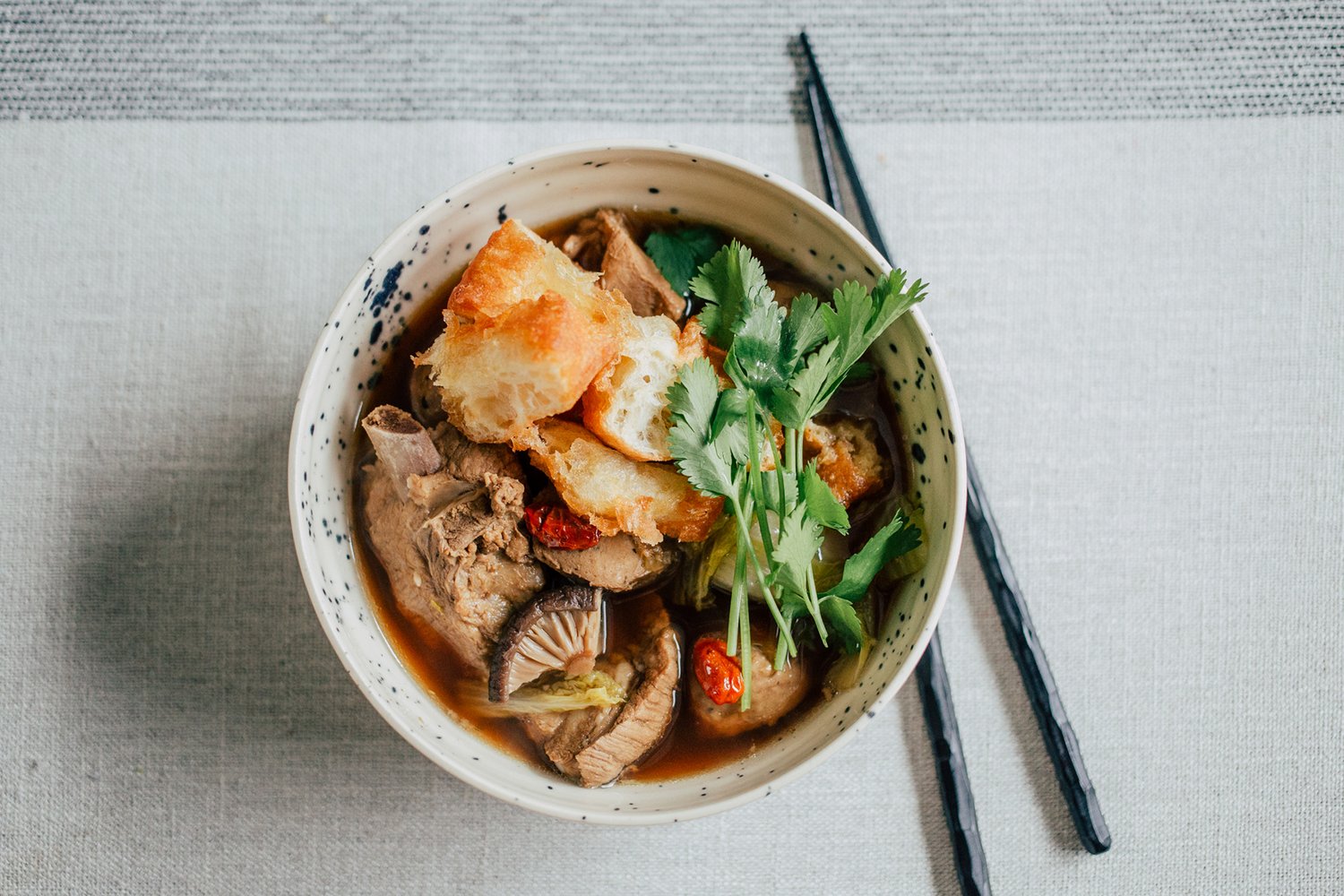 Bak kut teh (pork rib soup) with Chinese donuts
Last but not least, Bak Kut Teh (pork rib soup) has a special place in my heart. This was the first home-cooked meal I had after my son was born. My parents made it as part of my postpartum menu and my husband brought it to me in the hospital to enjoy. The spice packet used in this dish is loaded with Traditional Chinese herbs. The result is a warm, nourishing soup that can help improve your blood circulation–perfect for a chilly day or a healing mother. You can make this meal on the stovetop but if you have a Taiwanese Tatung Rice Cooker like I do, you can make it directly in the pot. It's one of my favorite multi-use tools in the kitchen.
Cannabis-Infused Bak Kut Teh
Serves 4
Ingredients:
• 6 cups water
• 1 lb pork spare ribs, cut into pieces
• 6 cups water
• 1 head of garlic, whole
• 5 dried shiitake mushroom, soaked and quartered
• 5 beef tendon balls, cut in half, optional
• 1 package Bak Kut Teh herbs
• 2 Tbsp light soy sauce
• 2 tsp dark soy sauce
• 1/2 tsp white pepper powder
• 1 Tbsp dried goji berries, optional
• 1 tsp cannabis-infused lard
• Salt to taste
• Cilantro to garnish
• Crispy Chinese donuts, to garnish, optional
Directions:
1. Add the water in a large stock pot and bring it to boil. Add the pork spare ribs and parboil for 10 minutes to draw out blood and scum from the bones. Pour out the gray water and give the meat a rinse in cold water to make sure all the impurities have been removed.
2. Add water in the large stock pot and bring it back to a boil. Add the parboiled spare ribs, whole garlic, shiitake mushroom and its soaking water, beef tendon balls, and Bak Kut Teh herbs. Turn to heat to medium-low and simmer for an hour.
3. Add light soy sauce, dark soy sauce, white pepper powder, goji berries, cannabis-infused lard, and salt to taste. Simmer for another 5 minutes.
4. Serve with fresh cilantro and crispy Chinese donuts on top.
5. To freeze for meal prep: Ladle Bak Kut Teh into 6-inch silicone pie rounds for the perfect single-serving. Freeze solid then vacuum seal. Store in the freezer for up to 6 months.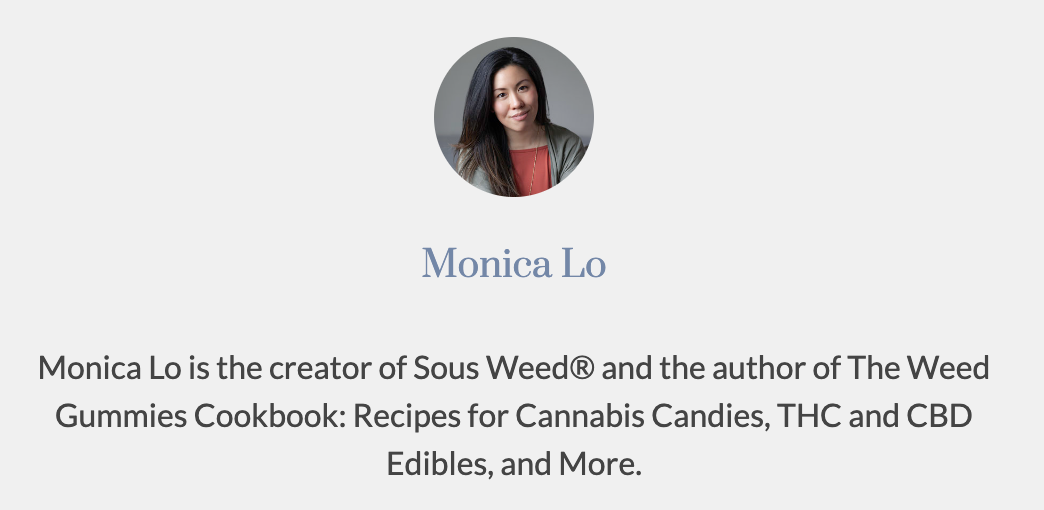 More by Monica Lo:
Website: https://www.sousweed.com/
Twitter: https://twitter.com/sousweed
Facebook: https://www.facebook.com/sousweed
YouTube: https://www.youtube.com/sousweed
Instagram: https://www.instagram.com/accounts/login/?next=/so...