Take *Some* Stress Out of Game Day by Prepping for Pre-Game!
Posted by Avid Armor on Dec 13th 2022
Even though the temperatures are dropping, that does not stop us from having a good time during football season! Here in Kansas City, enjoying football to the fullest is a way of life. It does not matter if it's 5°F below out, we will be in the parking lot of Arrowhead Stadium, home of the Chiefs, bundled up and ready to tailgate hours before the stadium gates even open.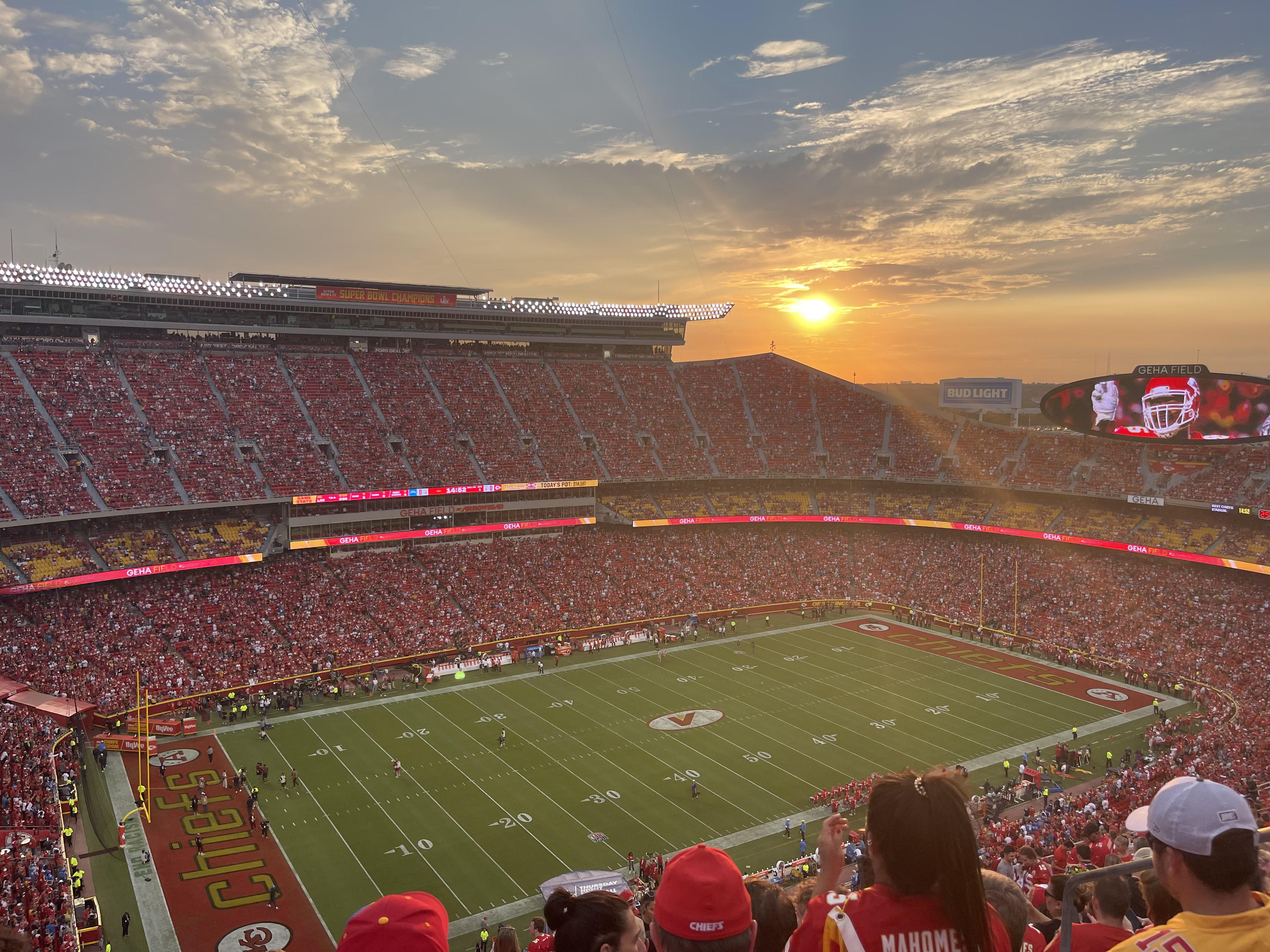 What comes with tailgating here in the mid-west you might ask? Well, there are always plenty of activities to partake in, such as the two tailgating staples – Yard Games and Food. You will find hundreds, maybe even thousands of people huddled under tents with grills blazing, playing cornhole, ladder ball, washers or just tossing around the ole pigskin. Here in Kansas City we like to say that we have the best BBQ in the country so we take our gameday food prep very seriously! We know how to prepare some of the best tailgating food essentials ahead of time, so there is no need to stress on game day… at least about the food anyway!
Some of our favorite game day prepping products to use in the kitchen are the Magic Vac Jumbo 30 Evo Plus and a variety of Magic Vac Accessories. The Jumbo 30 Evo Plus is equipped for heavy duty use and has an extra wide sealing bar, which comes in handy when vacuum sealing large quantities of food for a crowd.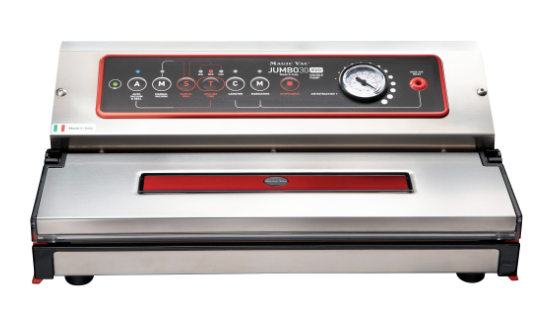 One thing we love to make for tailgating are chicken wings. Using the Magic Vac Gastronorm, we can marinade large quantities of meat in minutes compared to traditional marinating methods which can take hours or even days in the refrigerator. Any vacuum sealer with an accessory port can be compatible with the gastronorm. Putting the chicken wings under a strong vacuum not only infuses them with flavor, but intensifies the flavor as well. The gastronorm can marinate more than just chicken wings. It can marinate ribs, brisket, pork butt, and more, so keep your options open and get creative with it for tailgating season!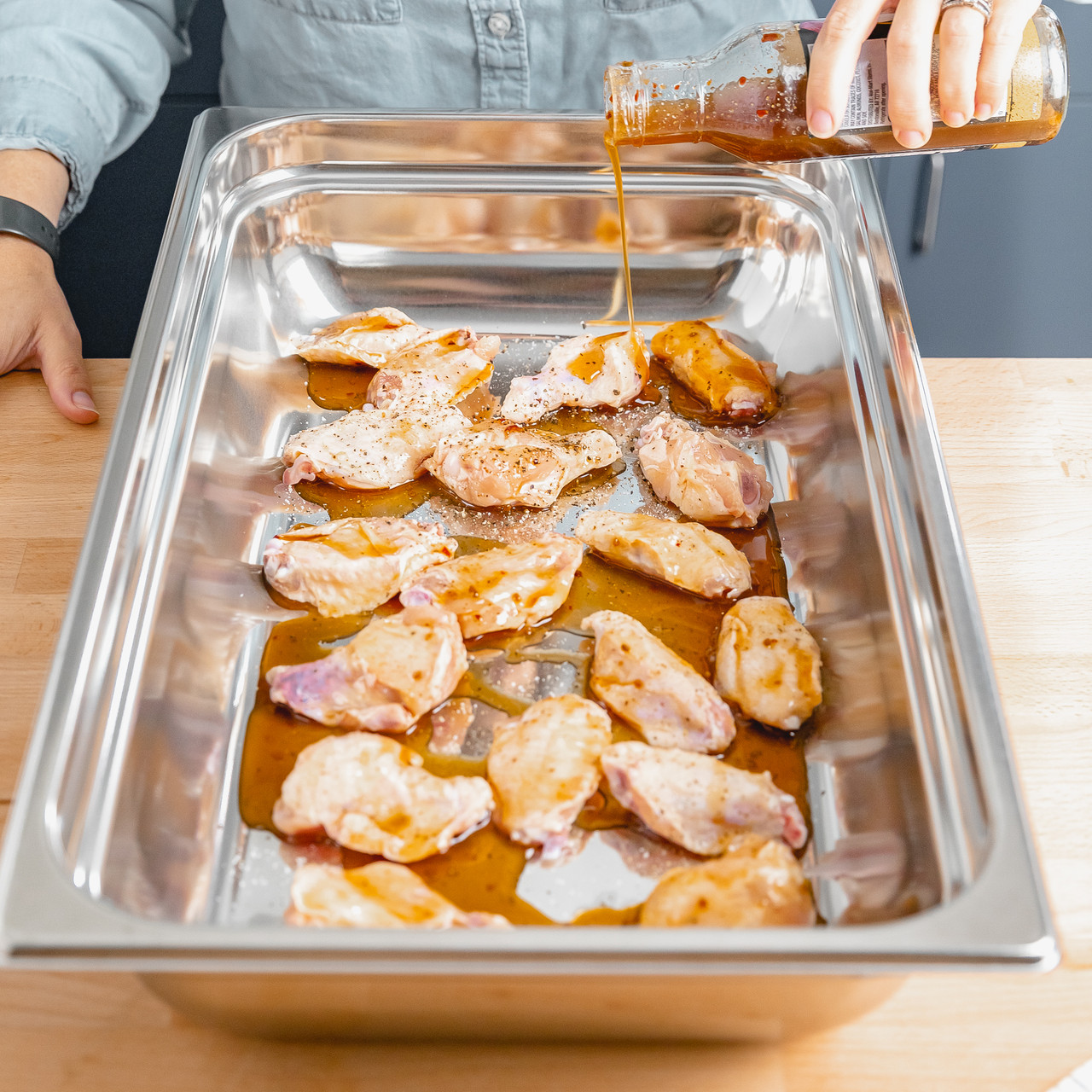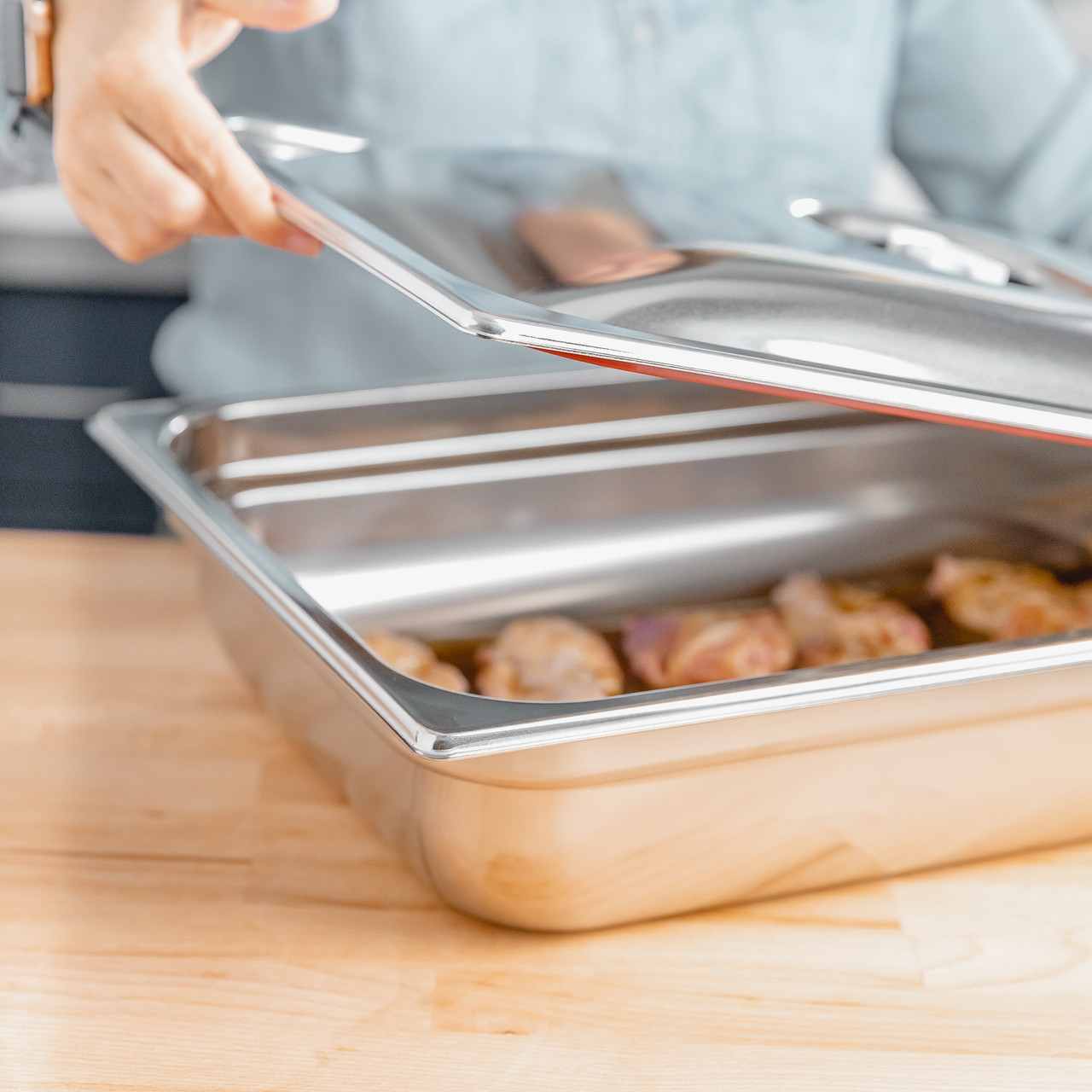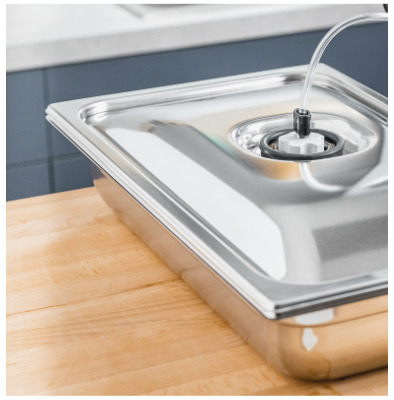 To make the chicken wings, you can use any store bought marinade, your favorite homemade marinade, or dry rub! If we are cooking for large enough groups of people, we use store bought, but if we want a traditional KC-Style BBQ Chicken Wing, we like to use Meiko Temple's KC Wing Recipe!
Ingredients:
For the Spice Rub and Chicken:
3 Tbsp. smoked paprika
1 ½ Tbsp. kosher salt
1 Tbsp. freshly ground black pepper
1 Tbsp. cayenne pepper
1 Tbsp. garlic powder
1 Tbsp. onion powder
1 Tbsp. Italian seasoning
4 lbs. Whole or cut-up chicken wings
Vegetable oil for grill grates if grilling
For the KC-Style BBQ Sauce:
2 ⅓ c. ketchup
½ c. packed dark brown sugar
3 Tbsp. apple cider vinegar
1 ½ Tbsp. worcestershire sauce
1 ½ Tbsp. garlic powder
1 Tbsp. onion powder
1 Tbsp. ground cumin
1 Tbsp. chili powder
1 ½ tsp. kosher salt
1 tsp. celery seeds
1 tsp. liquid smoke
½ tsp. cayenne pepper
1 bay leaf
1 Tbsp. unsalted butter
Directions:
Prepare the Chicken:
1. Place smoked paprika, kosher salt, black pepper, cayenne powder, garlic powder, onion powder, and Italian seasoning in a small bowl and stir to combine.
2. Pat the chicken wings dry with paper towels and place on a baking sheet lined with foil. If you have the Magic Vac Gastronorm, place the chicken wings in there.
3. Sprinkle the spice rub all over the wings. Either refrigerate for 4 - 24 hours, or with the Gastronorm, use the accessory port on the Jumbo 30 Evo Plus or any Avid Armor suction vacuum sealer.
4. While the wings are in the refrigerator or gastronorm, make the BBQ sauce.
Make the KC-Style BBQ Sauce:
1. Place the ketchup, dark brown sugar, apple cider vinegar, worcestershire sauce, garlic powder, onion powder, ground cumin, chili powder, kosher salt, celery seeds, liquid smoke, cayenne pepper, and bay leaf in a medium saucepan.
2. Bring to a boil over medium heat, stirring to combine. Reduce the heat to maintain a simmer and cook, stirring occasionally, for 25 minutes. Remove from heat and discard the bay leaf. Add unsalted butter and whisk until melted and combined. Let cool and pour into the Magic Vac 1.5L container or in quart size wide-mouth mason jars.3
3. Vacuum seal the 1.5L container, or vacuum seal the mason jars using the Magic Vac Wide-Mouth Jar Hood.
Since it is cold out, you can either grill or roast the chicken wings in the oven. Our preferred method is grilling.
Option 1 - Grill the Chicken:
1. Let the chicken sit at room temperature for an hour before grilling if you did the traditional refrigerating marinating method. Heat an outdoor gas grill for direct and indirect heat by heating half the burners to medium heat (about 375°F) and half the burners on to medium-high heat (about 400°F). For charcoal grill, create two-zone cooking by piling the lit coals on one side of the grill.
2. Scrape the grates clean. Oil the grates with a paper towel dipped in vegetable oil. Place the wings flatter-side down on the hotter side of the grill, leaving space between each wing for the heat to circulate. Cover the grill for 10 minutes. Flip the wings, cover, and grill for 10 more minutes.
3. Transfer a few wings to a large bowl, pour in just enough BBQ sauce to coat the wings, and toss with tongs until coated. Return the wings to the cooler side of the grill. Repeat until all the wings are coated.
4. Cover and grill for 10 minutes more to let the sauce heat up and caramelize on the wings. This sauce contains a good amount of sugar, so watch the wings closely to prevent scorching. The wings are reading when they register at least 165°F on an instant-read thermometer. Brush with more sauce before serving.
Option 2 - Roast the Chicken:
1. Let the chicken sit at room temperature one hour before roasting if it was refrigerated to marinate. Arrange two racks to divide the oven into thirds and heat the oven to 400°F. Line a baking sheet with aluminum foil.
2. Transfer half the chicken onto the second baking sheet. Arrange all the chicken flatter-side up in a single later and space them apart evenly. Roast for 20 minutes. Remove the chicken from the oven and brush all over with the BBQ sauce. Flip the chicken so the wings are flatter-side down.
3. Increase the oven temperature to 450°F. Return the chicken to the oven and roast for 8 minutes. Repeat flipping and brushing the chicken all over with the BBQ sauce, and continue to roast until the chicken is cooked through and registers at least 165°F on an instant-read thermometer, and the sauce begins to caramelize, about 8 minutes more. Serve with the remaining BBQ sauce.

Note: The KC-Style BBQ Sauce can be made ahead of time and vacuum sealed and refrigerated for up to a month before game day. A great tip is to make a large batch to use for multiple weekend game days throughout that month.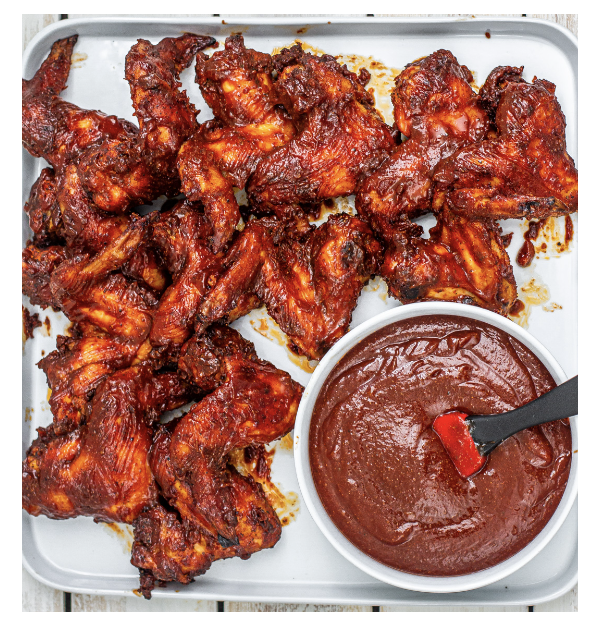 Photo By: Meiko Temple
Instagram: @meikoandthedish
Website: https://meikoandthedish.com/
Some other main dishes we like to bring besides chicken wings are brats. A lot of the time, we bring a small grill out for tailgating, so vacuum sealing brats beforehand and bringing them straight to tailgating is an easy way to keep them fresh and ready to grill.

Note: Brat buns can also be vacuum sealed beforehand using the 'pulse' function or 'manual vacuum' on your suction sealer, so they stay fresh, but don't get squished under vacuum.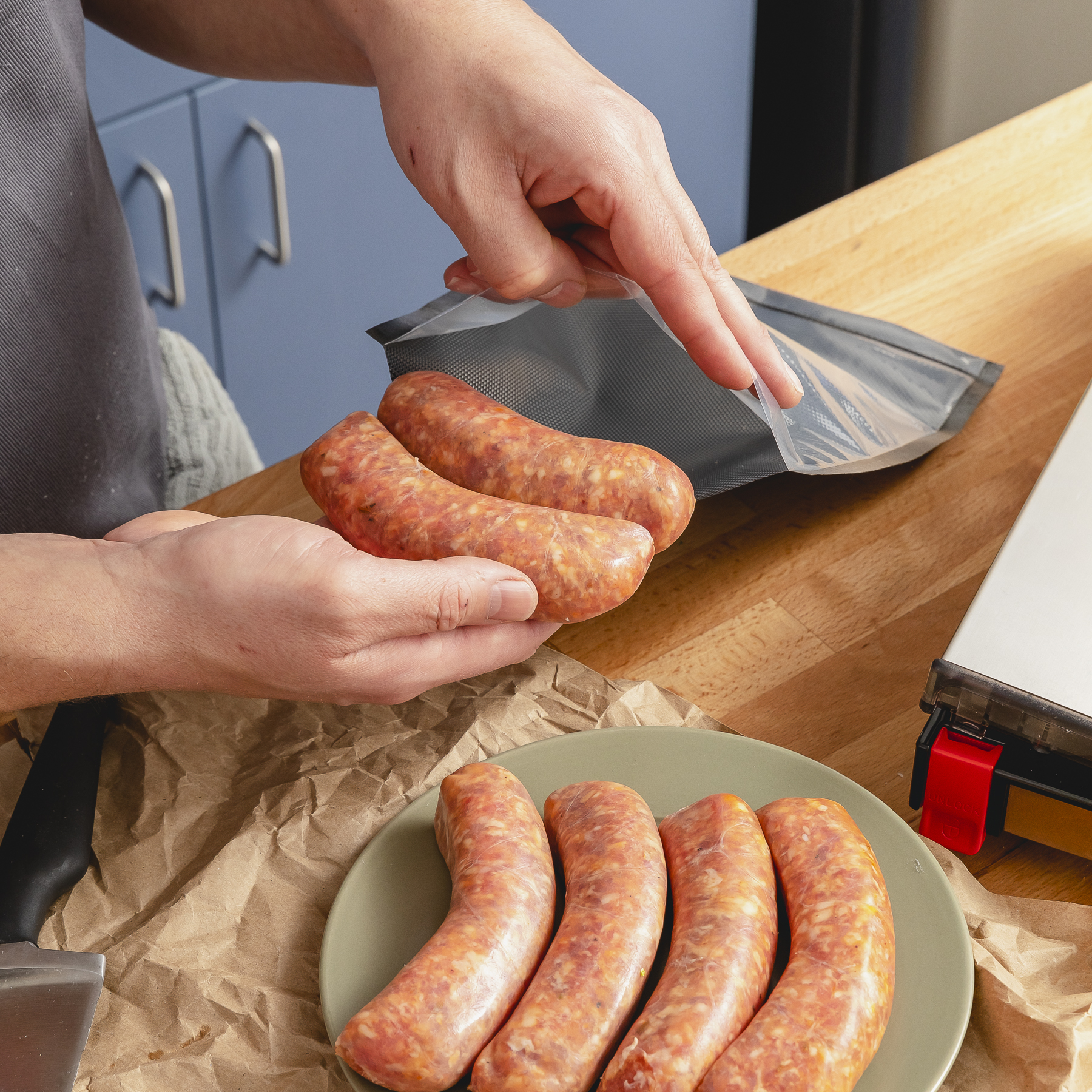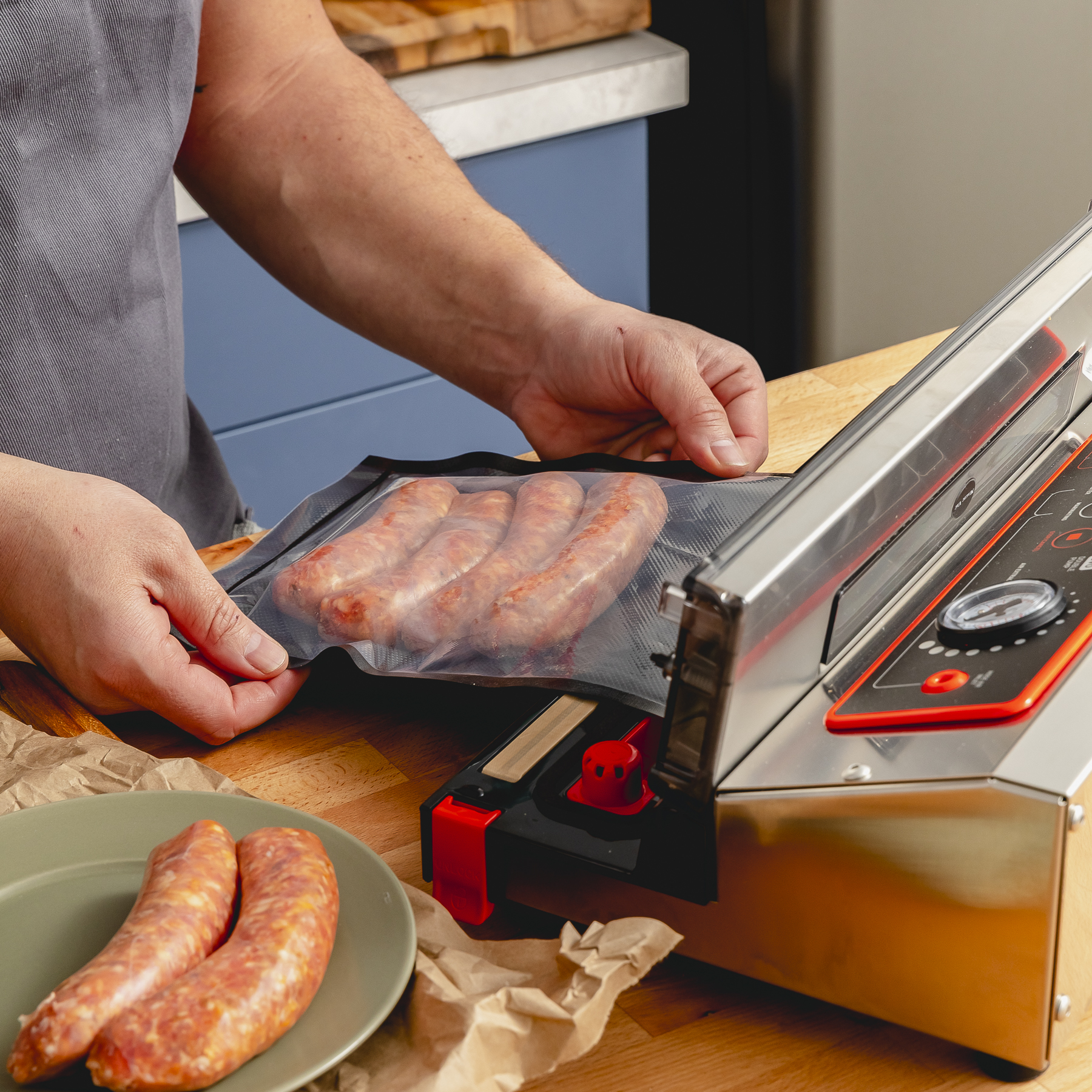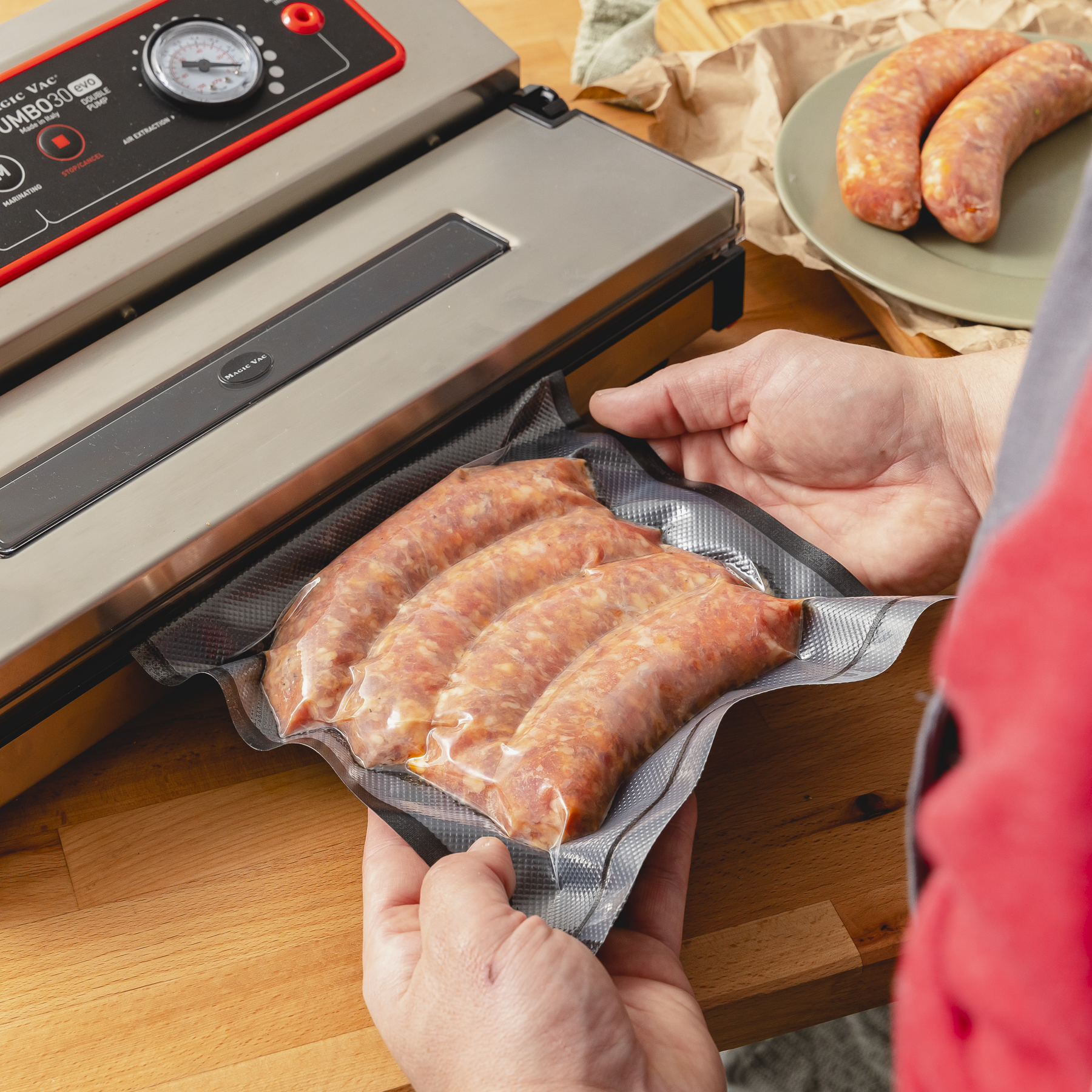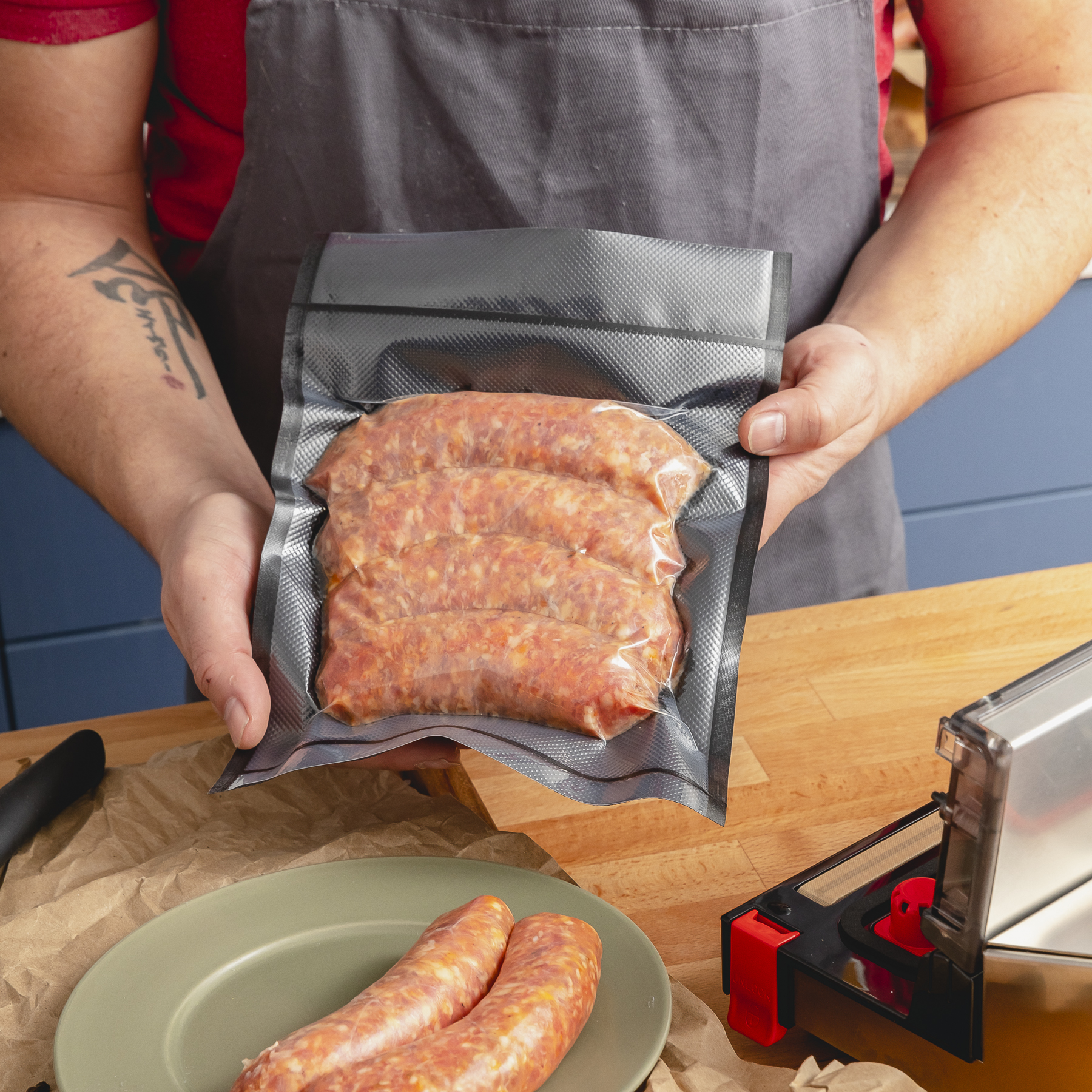 As far as game day sides go, there are plenty of sides that can be vacuum sealed and easily transported to the tailgating lot. In the Magic Vac 1L containers and 1.5L containers, we like to store pasta salad, potato salad, broccoli salad, deviled eggs and so much more. There really are endless options you can make and vacuum seal ahead of time.
Here are some of the recipes we like for those sides:
Tri-Color Pasta Salad Recipe: Courtesy of Becky Hardin (The Cookie Rookie)
Easy Creamy Potato Salad Recipe: Courtesy of Adam & Joanne (Inspired Tasty)
Broccoli Salad Recipe: Courtesy of Sam (Sugar Spun Run)
Best Classic Deviled Eggs Recipe: Courtesy of I Wash You Dry
Some other items that tend to show up on game day include chips and cookies. Instead of buying individual bags of chips, which can be costly, we like to buy large family size bags of chips and divide them into personal size chip bags. Not only does it cut costs, it makes it easy for everyone to get their own chips to enjoy. Vacuum sealer pre-cut bags work, but rolls work best for this, so you can cut custom bag sizes. Make sure to use the 'pulse' function or 'manual vacuum' on your suction sealer, so the chips don't get crushed. The same process would go for cookies if you put them in a vacuum sealer bag over a vacuum sealer container.
Now that you know some of our game day tricks, you can start preparing to enjoy the rest of this year's football season. Whether you are braving the cold like we are, or watching the game from the comfort of your couch, these tips and tricks are sure to enhance your game day experience!