Infused Salmon Matchazuke for Mother's Day
Posted by Sous Weed | Monica Lo on May 15th 2023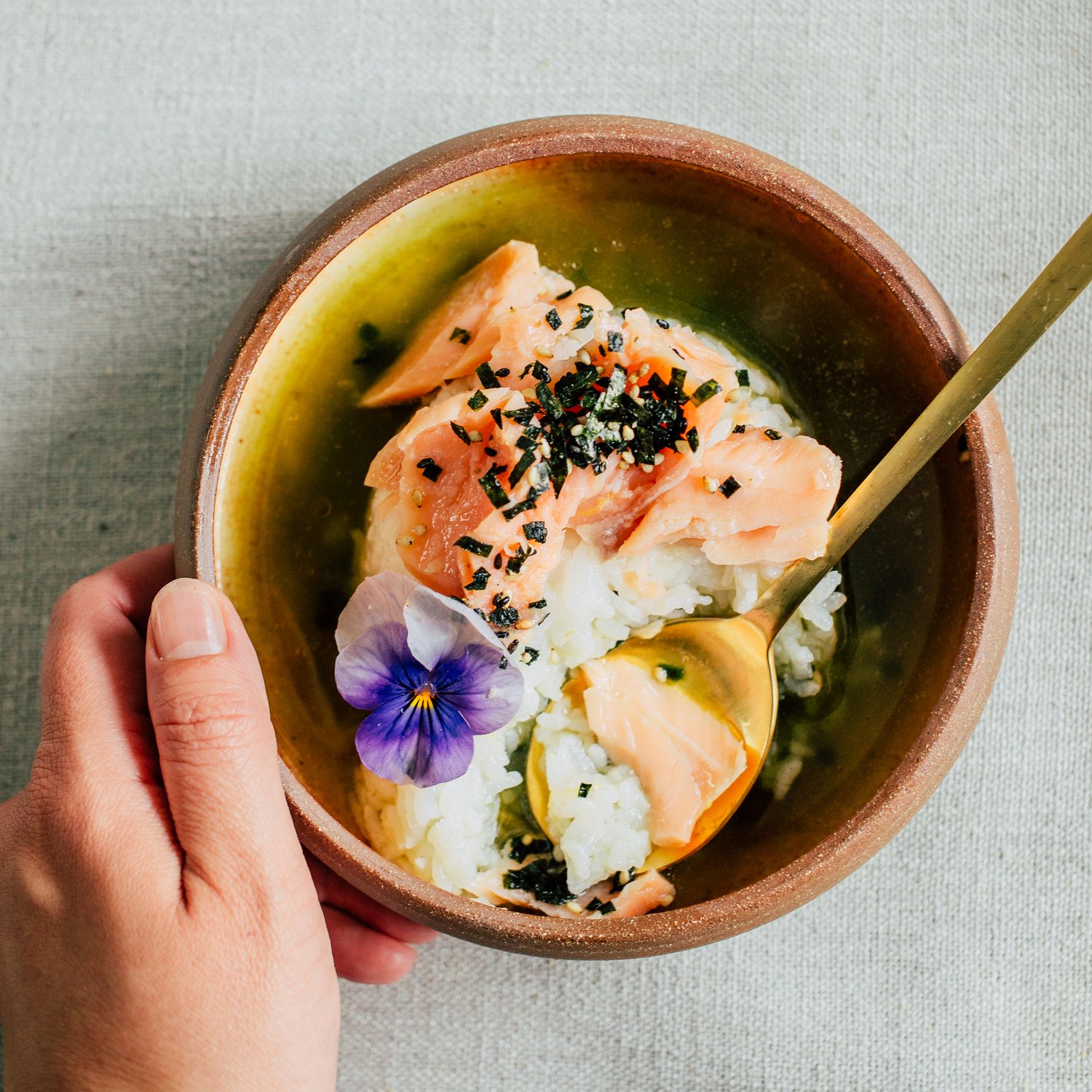 Sous vide salmon matchazuke, by Monica Lo
Ochazuke is like receiving a big, warm hug from your favorite person in the whole world. It's a bowl of steamed rice swimming in a savory tea-based broth, in this case, matcha. This version is made even more comforting with cannabis-infused sesame oil. Ochazuke is often enjoyed as a light meal or a delightful way to use leftover rice.
I love mine topped with sous vide salmon. Salmon is an ideal choice for sous vide cooking due to its delicate texture and rich flavor. By cooking salmon sous vide, you can achieve a delicate, buttery texture that is difficult to replicate using other methods. The process involves seasoning the salmon, sealing it in a bag, and resting it before immersing it in a water bath.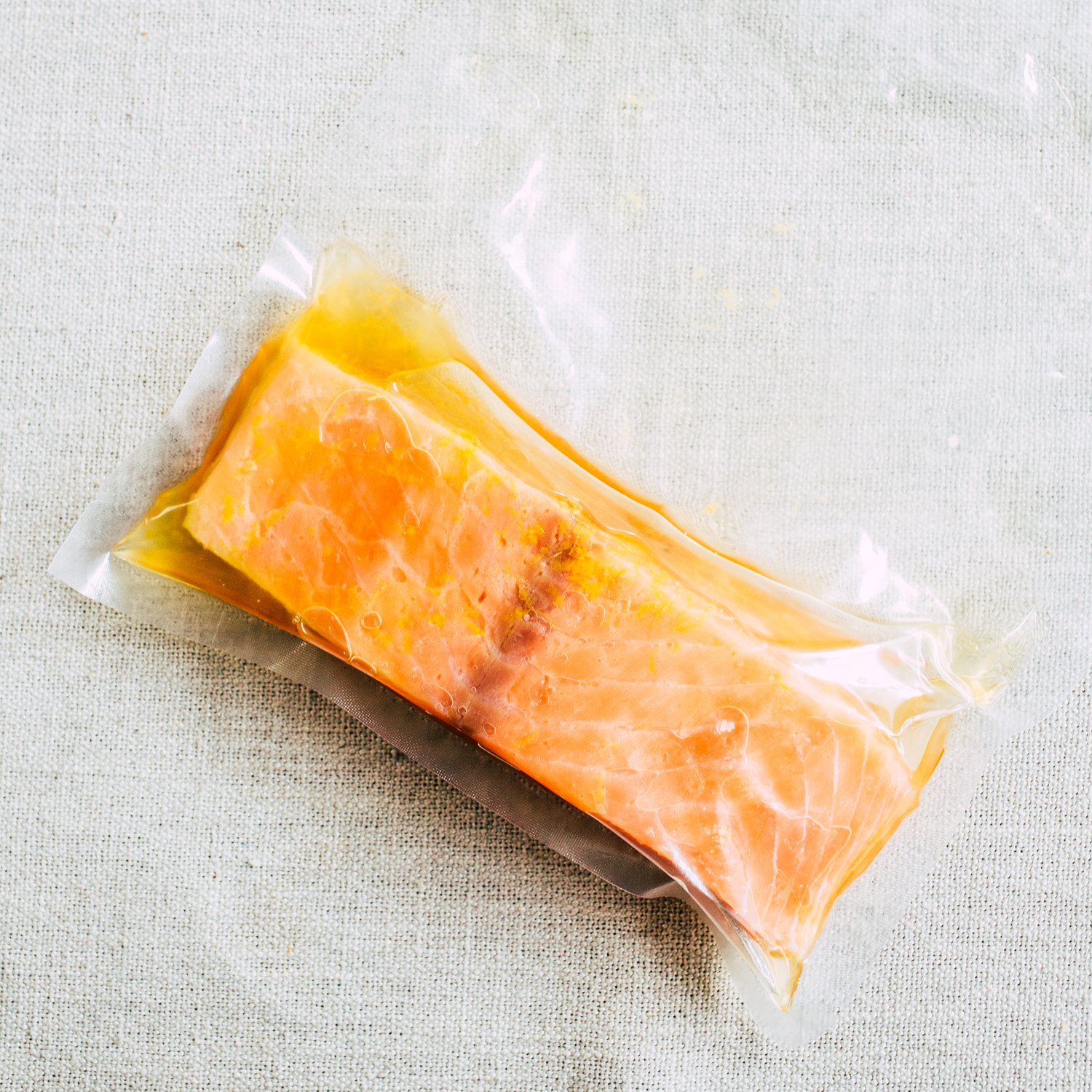 Vacuum sealed salmon
I use the Avid Armor Ultra Series USV20 Chamber Vacuum Sealer to seal the hemp (or cannabis) flower with sesame oil for the sous vide infusion and I cook the salmon sous vide as well. Avid Armor's pre-cut vacuum sealer bags are long-term freezer-safe, cook-safe (microwave, boil, simmer and sous vide), BPA-free, and use FDA-approved food-safe material.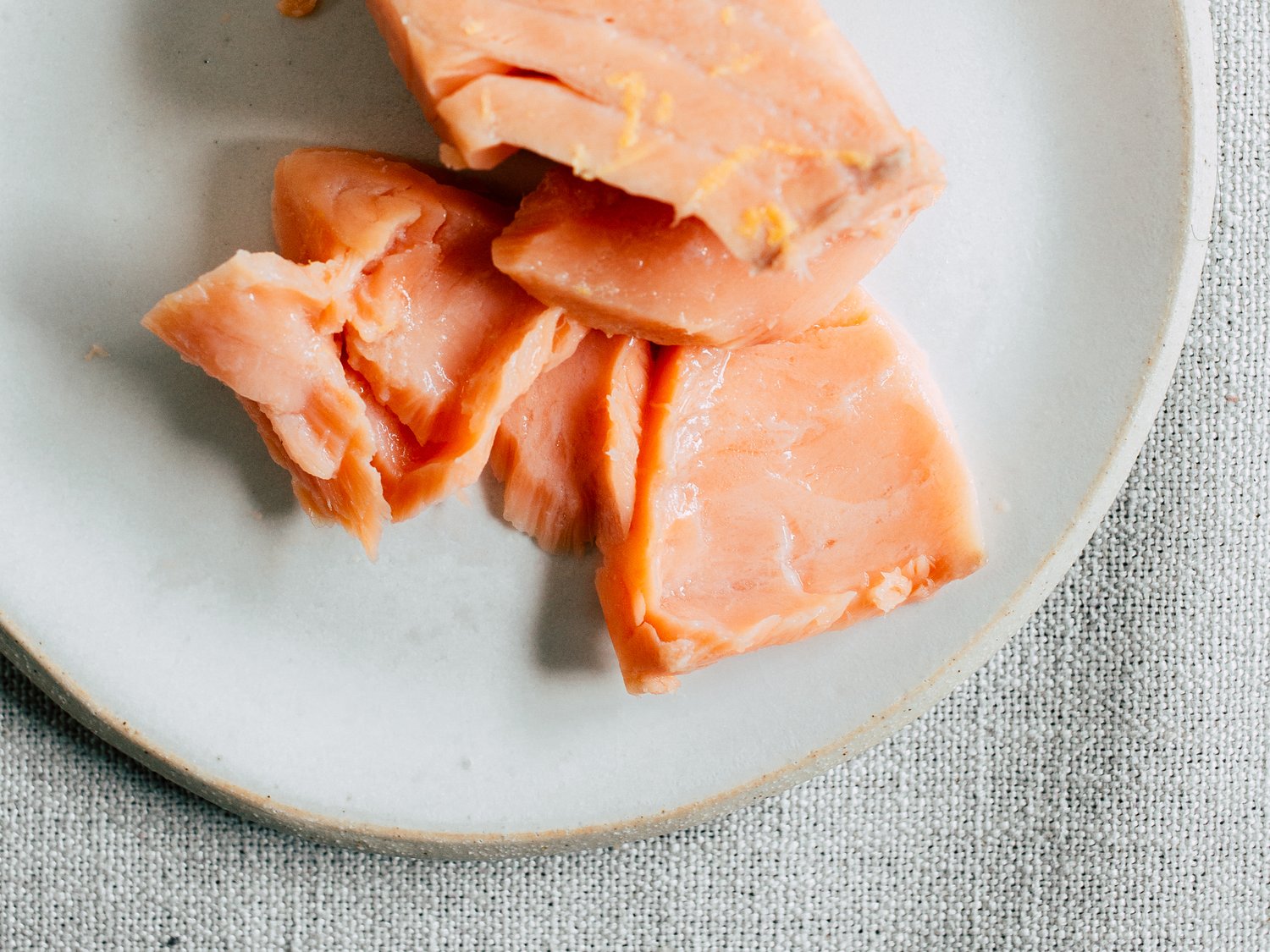 Tender, flaky sous vide salmon
Don't skip the resting time! I went for a hike to see the California Superbloom with my boys. It was stunning–the perfect start to Mother's Day weekend. I was hungry for my snack the moment I got home–luckily this dish comes together in 20 minutes and the salmon is impossibly tender and succulent.
Cannabis-Infused Matchazuke
Serves 2

Sous Vide Salmon:
• 8 oz Salmon
• Kosher salt
• 2 Tbsp avocado oil
• 1 tsp medicated sesame oil*
• Zest of 1/2 lemon
Matcha Dashi Broth:
• 2 cups water
• 1 tsp Hon Dashi
• 1 tsp mirin
• 1 tsp soy sauce
• 1 tsp ceremonial-grade matcha powder, sifted
Matchazuke Ingredients:
• 2 cups leftover rice, warmed
• Nori komi furikake, to garnish
• Edible flowers, to garnish
Directions:
1. Salt the salmon on both sides with kosher salt.
2. Add salmon to a vacuum-seal bag or zip-sealed back with 2 Tbsp avocado oil, 1 tsp medicated sesame oil, and lemon zest.
3. Seal and rest for at least 30 minutes in the fridge. Go touch some grass ?
4. Sous vide salmon at 126ºF (52ºC) for 20 minutes.
5. Bring water to a boil in a medium saucepan and add Hon Dashi. Alternatively, you can boil 2 cups of your preferred dashi broth.
6. Add mirin and soy sauce and remove from heat.
7. Sift in matcha powder and whisk until uniform.
8. Prepare two bowls. Add 1 cup of warm rice to each bowl.
9. Break the sous vide salmon into chunks on top of the rice. Garnish with nori komi furikake and edible flowers.
10. Pour matcha dashi around the rice. Serve immediately.
*Note: The amount of cannabis oil specified in this recipe is a very loose suggestion; the actual amount you use should be modified based on the strength of your oil and the potency you desire. Dosing homemade edibles can be tricky, so the best way to test for potency is to start with one portion of a serving, in this case, one teaspoon, and wait one to two hours, then make an informed decision on whether to consume more. Always dose carefully and listen to your body, and never drive under the influence of cannabis.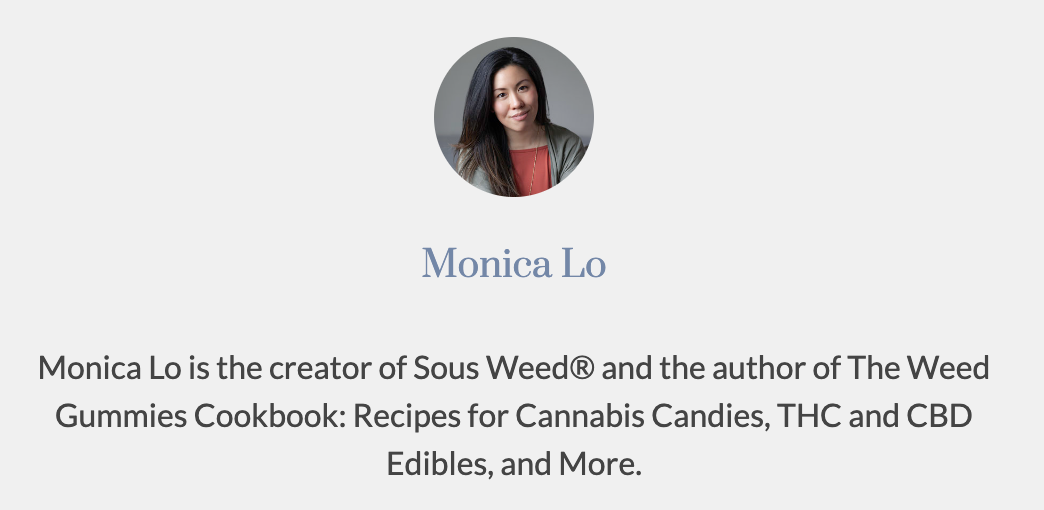 More by Monica Lo:
Website: https://www.sousweed.com/
Twitter: https://twitter.com/sousweed
Facebook: https://www.facebook.com/sousweed
YouTube: https://www.youtube.com/sousweed
Instagram: https://www.instagram.com/accounts/login/?next=/so...