BOO-zy Halloween-Themed Candy Corn Infused Vodka Martinis
Posted by Avid Armor on Oct 28th 2022
It's that time of year to try out some BOO-zy Halloween-themed cocktails!
For this festive cocktail, we used the Avid Armor USV20 chamber vacuum sealer with a 6"x10" chamber pouch, but any Avid Armor chamber sealer will work.
Serves: 2
Ingredients:
Candy Corn
3 oz. Pinnacle Cake Flavored Vodka (Can Substitute with Vanilla Flavored Vodka)
5 oz. Pineapple Juice
Grenadine
Sparkling Sugar Sprinkles
Whipped Cream
Directions:
1. Fill an Avid Armor chamber pouch half way with candy corn and vodka.
2. Run a 'marinate' cycle x3 on your Avid Armor chamber sealer to infuse the vodka with the candy corn flavor.
3. Pour the mixture into a cocktail shaker over ice.
4. Add pineapple juice.
5. Rim a martini glass with sparkling sugar sprinkles.
6. Shake, the cocktail, strain, and pour into two martini glasses.
7. Slowly add a splash of grenadine, so it sinks to the bottom of the glass to create a layered look.
8. Top with whipped cream, sparkling sugar sprinkles, and candy corn.
9. Enjoy!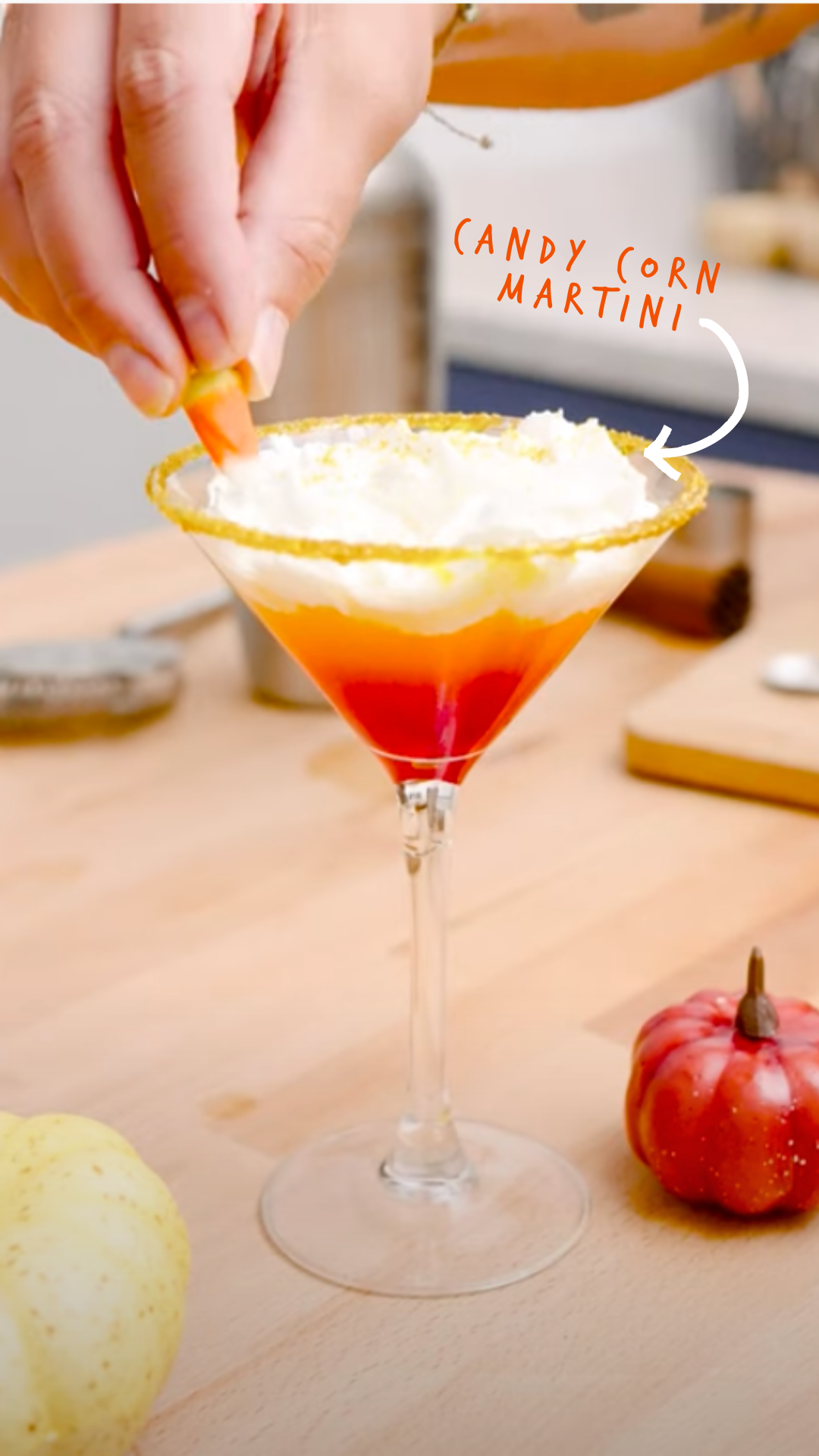 Check out more photo & video content on our Instagram!