Discover the Next-Level Solution for Long-Lasting Food Storage: Avid Armor's NEW Mylar Chamber Vacuum Pouches
Posted by Avid Armor on Jun 20th 2023
Avid Armor's NEW Mylar Chamber Vacuum Pouches are the perfect companion to vacuum sealing! Being made of BPA/BPS free, poly nylon and metalized foil layers, they provide the ultimate protection from oxygen, moisture, light, and odor.
Traditionally, mylar bags are heat sealed, but not vacuumed, which requires use of oxygen absorbers (OAs) to remove the oxygen from inside the bag. However, when vacuum sealing mylar, it removes the oxygen and creates a permanent airtight seal, eliminating the need for OAs. Say hello to hassle-free food storage!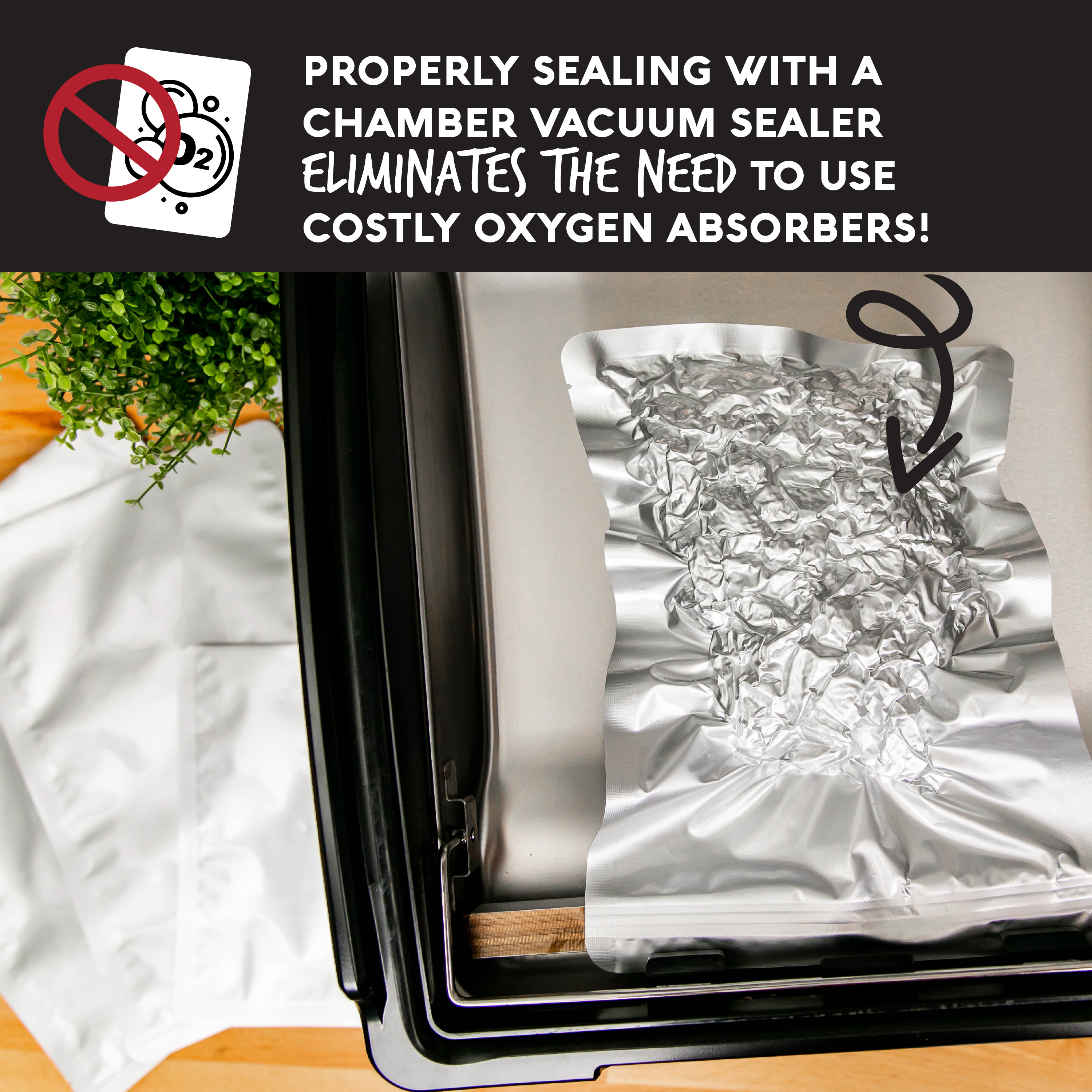 Since our pouches were engineered to work with our chamber vacuum sealers, they are flexible enough to be easily placed in our sealers. Due to their flexibility, the pouches will also conform to food items better, achieving the best vacuum and heat seal to withstand punctures and prevent bag failure.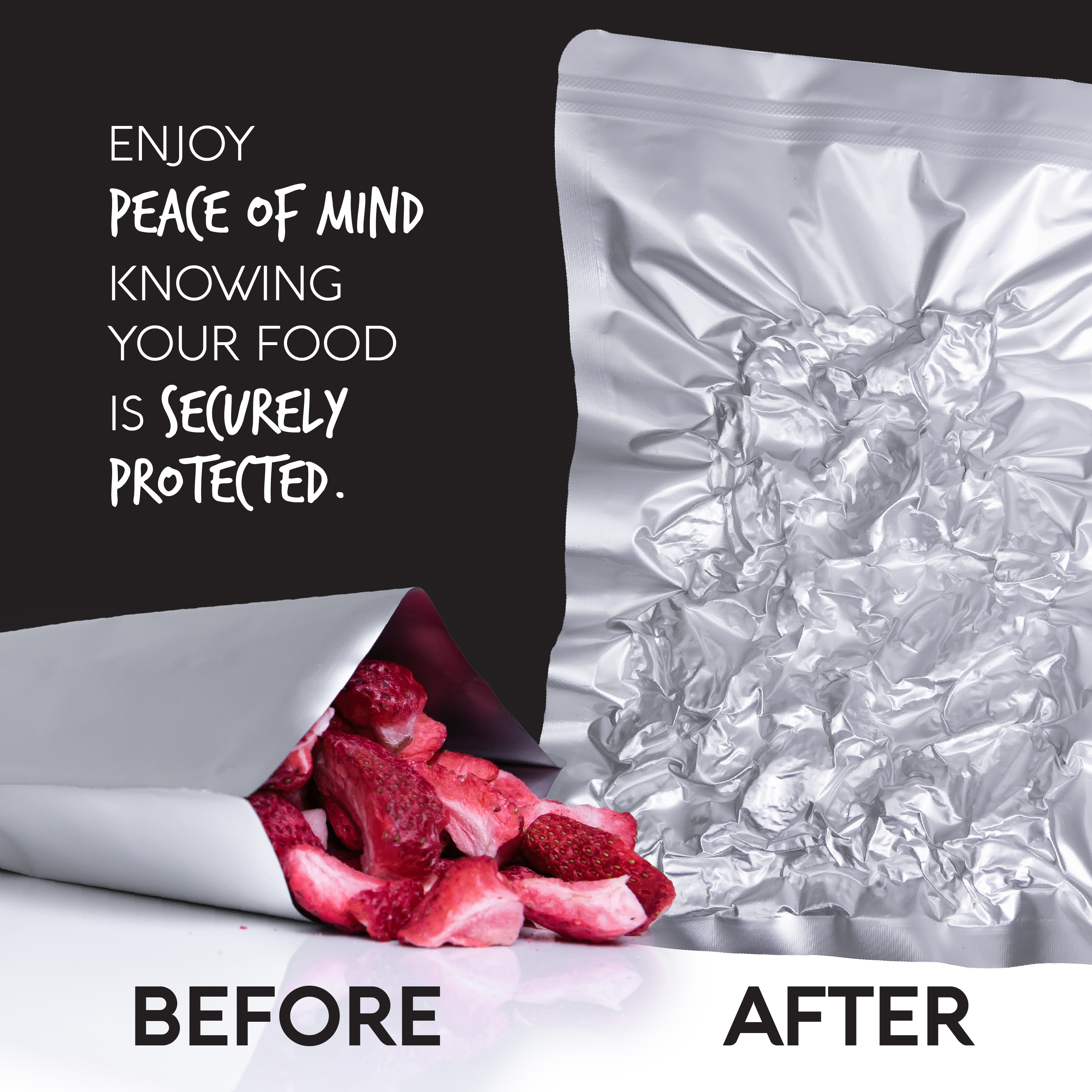 Although mylar vacuum pouches are durable, they are not meant to be stored at extreme temperatures, like in the fridge or freezer. They are best used for long-term dry food storage, such as baking ingredients, coffee, grains, beans, freeze dried food, and more.
These exceptional pouches guarantee ultimate protection and extend your food's shelf life!
Whether you're portioning out small batches or storing in bulk, we've got you covered.
Choose from:
It's time to elevate your food preservation game today with Avid Armor's game-changing mylar pouches. Don't miss out on this revolutionary solution that ensures your food remains fresh for years to come!