How to Make Sweet & Savory Smoked Maple Bacon at Home
Posted by From Field to Plate | Jeremiah Doughty on Jan 6th 2023
Ingredients:
10 pounds pork belly
2 cups cold water
1 tbsp maple cure (or Prague powder)
1 cup brown sugar
½ cup kosher salt
¼ cup ground pepper
1.5 cups maple syrup
¼ cup molasses
2 tsp nutmeg
2 tsp all spice
1 tsp ground clove
Directions:
1. Combine water, brown sugar, salt, pepper, cure, nutmeg, all spice, cloves, and maple syrup. Mix until sugar is dissolved, and ingredients are well combined.
2. Cut pork belly width wise, enough to fit into vacuum seal bags.
3. Pour maple brine over pork belly and use 'pulse vac' setting on the A100 vacuum sealer to suck out air, then seal bag (I like to do a double seal, one a little higher than the original seal).
4. Place in refrigerator for 5-7 days, turning pork belly every day, this will ensure even brining.
5. Preheat smoker or oven to 175º.
6. Remove pork belly from brine and pat dry with paper towel. Place on smoker or oven rack until internal temperature reaches 150-160º. This could take anywhere from 3-6 hours depending on outside temperature and equipment.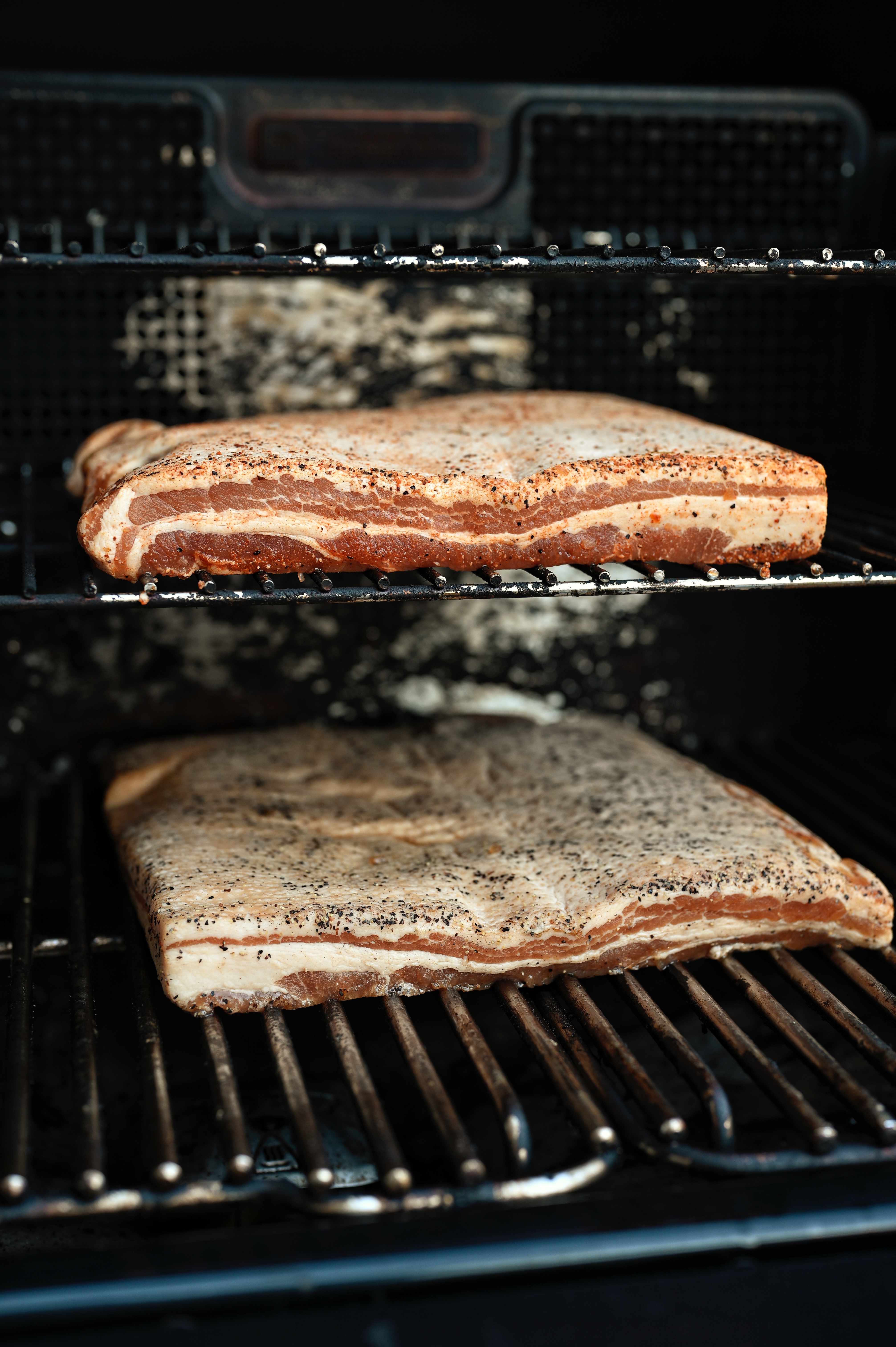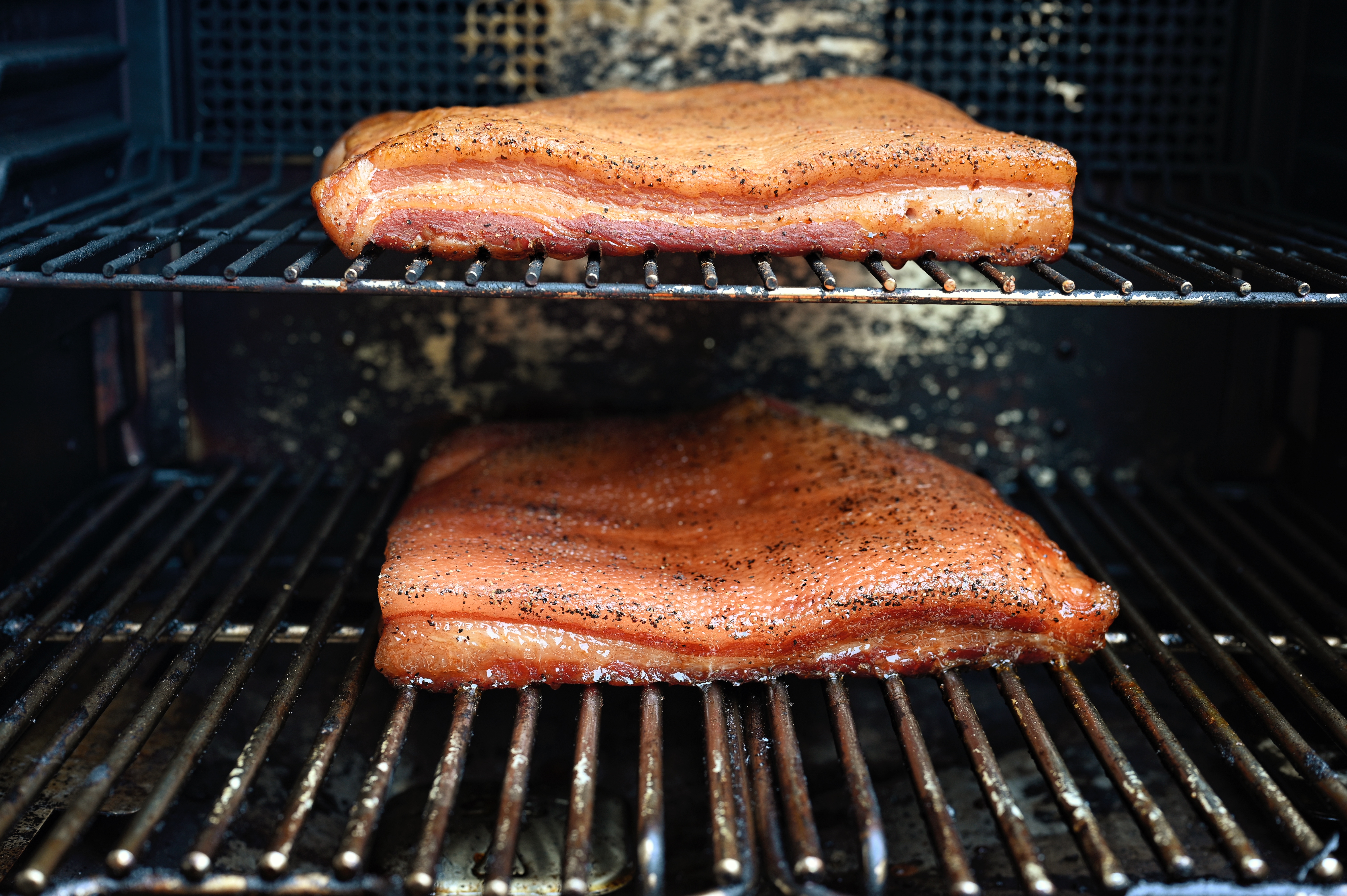 7. Once internal temperature is reached, remove bacon from smoker and place in the fridge to cool overnight. You do not want to slice while warm, it will shred and not slice nicely.
8. Once chilled use a meat slicer or sharp knife to cut desired thickness.
9. Bacon can be vacuum sealed and frozen for 6-8 months or eaten within 7 days.
10. Cook or use how you would use store bought bacon and enjoy.